Badger Adoption
Badgers are the UK's largest land predator. Shockingly, in the UK, over 100,000 are killed by humans, each year. More than 40,000 die, every year, on our roads, many others get caught and trapped in man-made structures, whilst more than 140,000 have been culled.
It is predicted that 75% of the UK badger population will be lost by 2025.

We aim to do all we can to protect badgers. Every year, we have an increase in badger patients, predominantly orphaned badgers that just wouldn't survive, on their own, in the wild. These little cubs typically remain in our care for 5 months, before being returned to the wild.
Your adoption, today, could help fund the care, food and protection an orphaned badger needs.
Not only will you be providing invaluable care and helping countless animals, but you will also receive an exclusive adoption pack.

Included in your adoption pack:
Species fact sheet
Personalised certificate
Glossy photo
Special 10th anniversary edition of 'The Owl with the Golden Heart'
Cuddly toy
We will also send you a six-month update on how your adoption is supporting wildlife.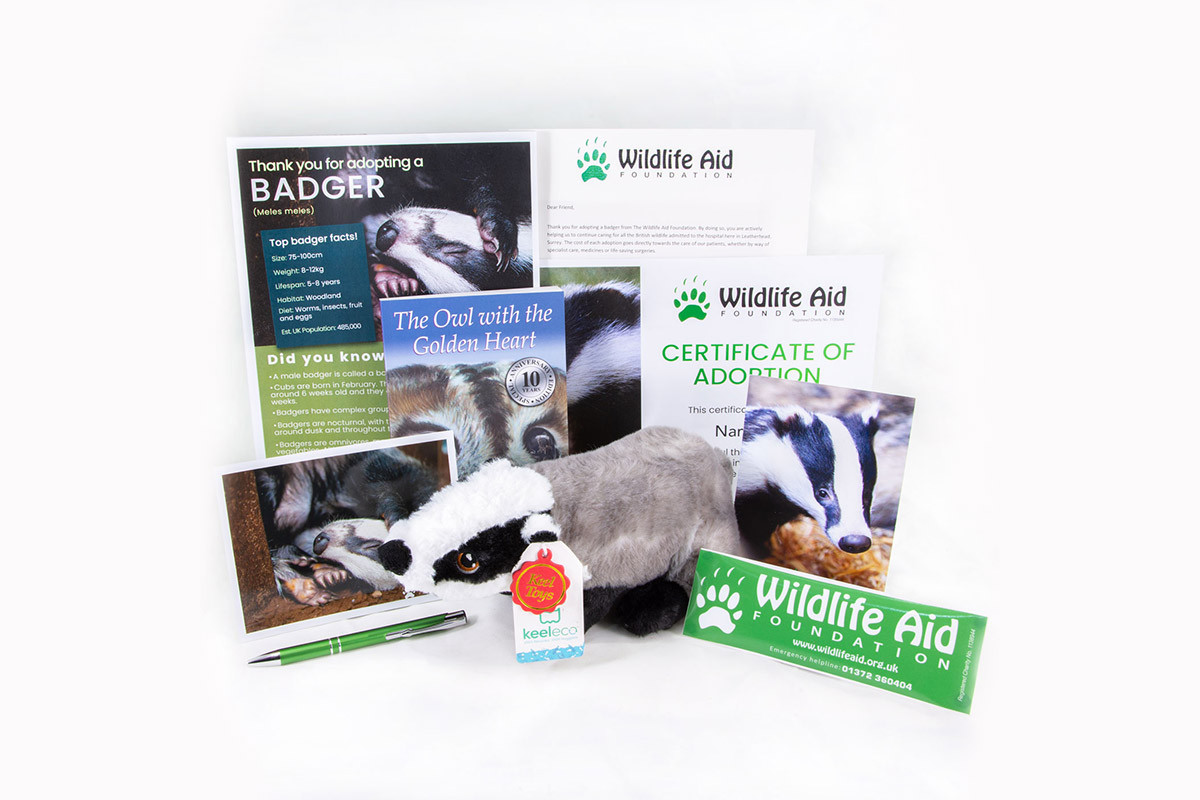 Adopt today
You can adopt an animal through our online shop.
How your adoption will help
Your purchase will help with the costs of looking after orphaned or injured badgers at the hospital. Our hope is to help rehabilitate injured animals and then release them into the wild.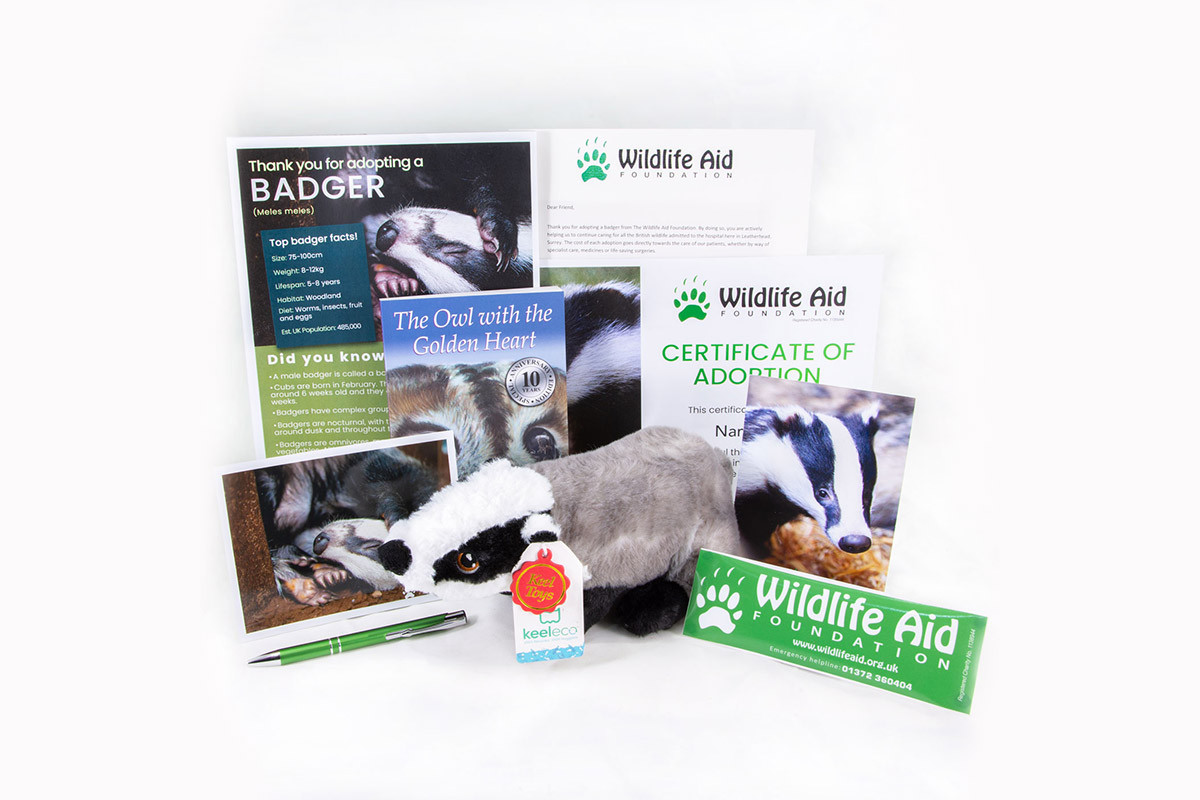 Adoption information
If you choose a 'Start Date' in the future, we will hold your adoption and send it out for that date. If you choose 'ASAP', we will send out the pack, straight away. Adoptions are for a period of one year from the date you choose to start.
Please allow up to 7 working days for delivery, or 10 working days during peak season. Please note, all parcels are sent via second class Royal Mail. You can adopt an animal for yourself or for someone else ("Gift Recipient").
When ordering your adoption, you can choose to have the initial pack sent either to yourself or to the Gift Recipient, but we would like to send the six-month follow-up letter directly to the Gift Recipient, so, please, make sure you include their email address in the Gift Recipient fields.
Please note, we recycle and reuse our packaging materials.
Adopt a Badger
Your adoption will help Wildlife Aid rescue injured or sick badgers and provide them with around the clock care, food and shelter.