Adopt a bat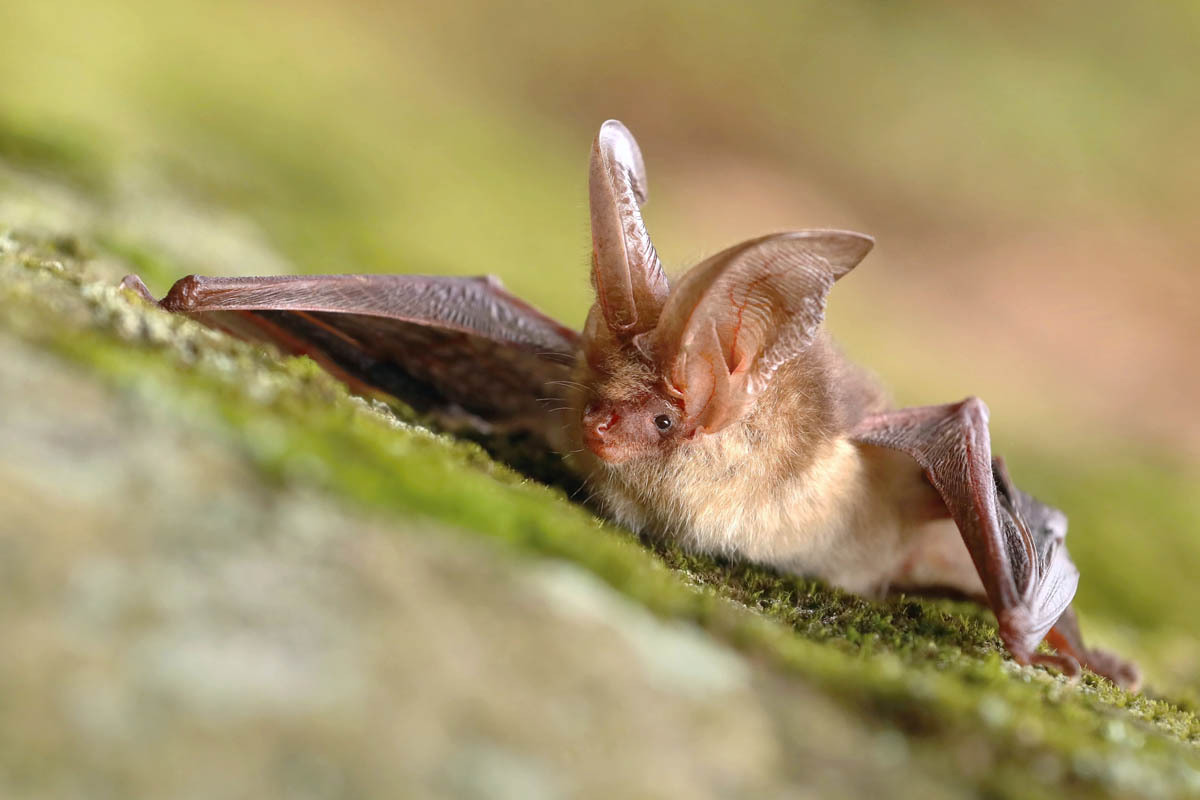 Bat adoption
There are 18 species of bat in the UK, 17 of which are known to be breeding on our shores. All 18 species of bat are protected under the Wildlife and Countryside Act.

A reduction in food source is a major threat to bats. The use of pesticides, intense farming, and habitat loss, have all reduced the number of insects on which bats rely as their food source.
By adopting a bat you will help us successfully treat and safely return numerous bats back to the wild.
What's included in your bat adoption pack
Not only will you be providing invaluable care and helping countless animals, but you will also receive an exclusive bat adoption pack, including, including cuddly toy, species brochure, certificate of adoption, photo and more. NOTE: The pack will include either 'The Owl with the Golden Heart' book or 'Wildlife SOS' book, dependent on stock.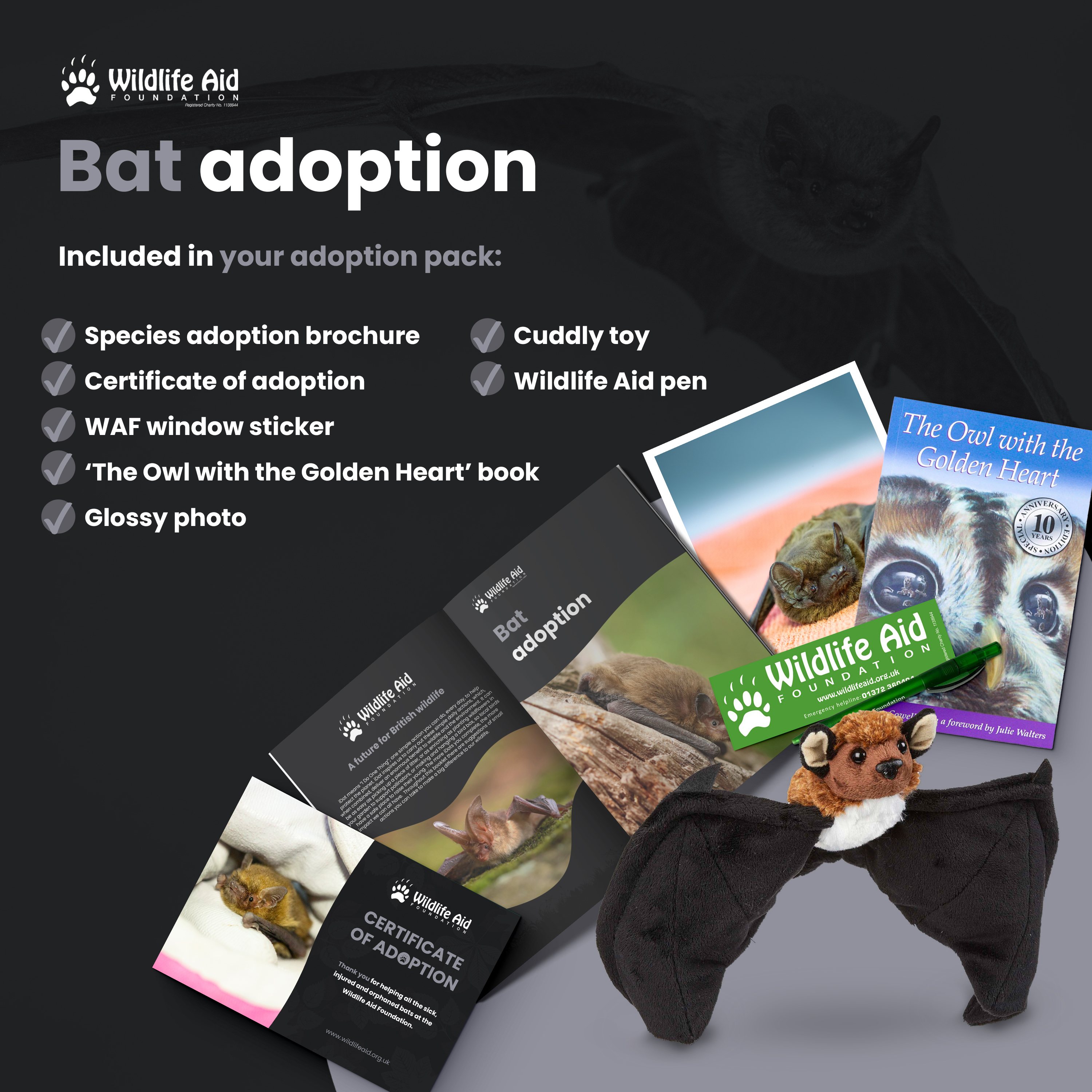 Adopt today
Click on the adoption button below and become a bat adopter today.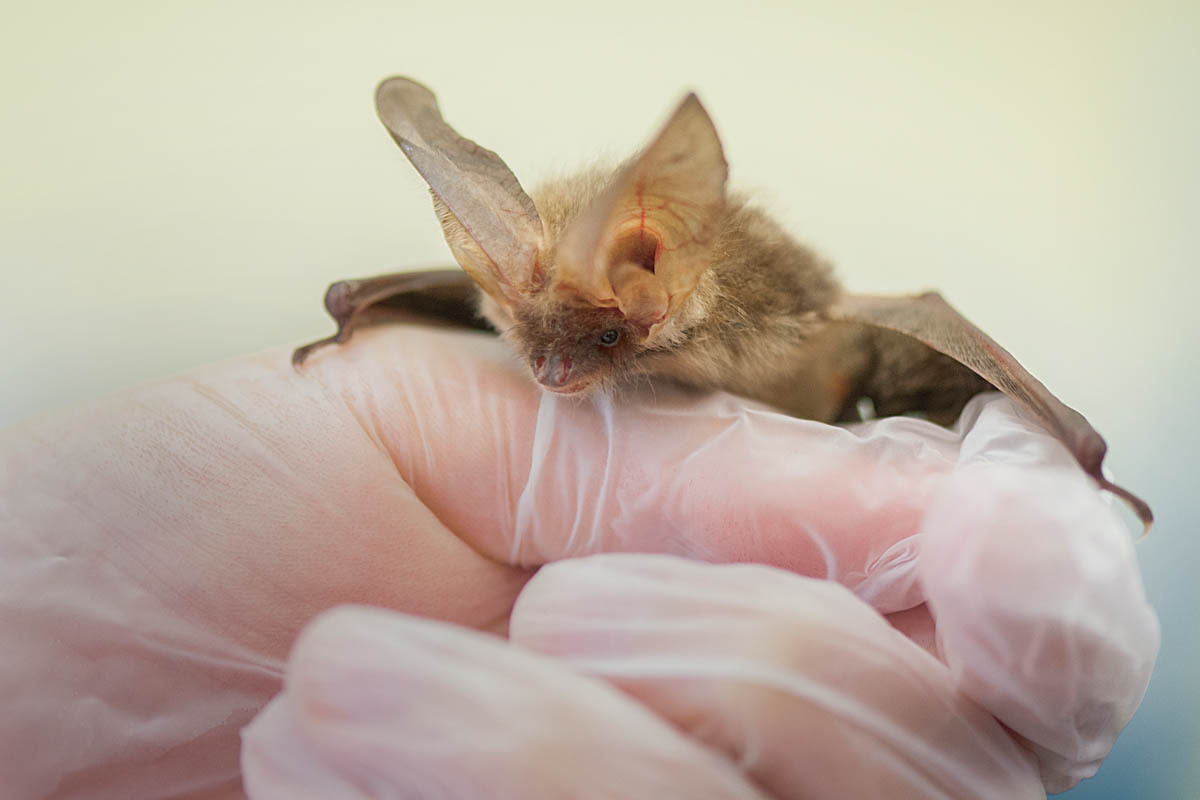 How your adoption will help
Bats play an important role in the ecosystem. Many plants depend, partly or wholly, on bats to pollinate their flowers or spread their seeds; they play a vital role in protecting our environment. Therefore, it's imperative we do everything we can to safely return as many bats as possible, back to the wild.

The bats admitted to our rescue centre have, usually, either been caught by a predator or disturbed during building work. It's our duty, as a charity, to save and get them back to the wild.
By adopting a bat, you will help us successfully treat and safely return numerous bats back to the wild.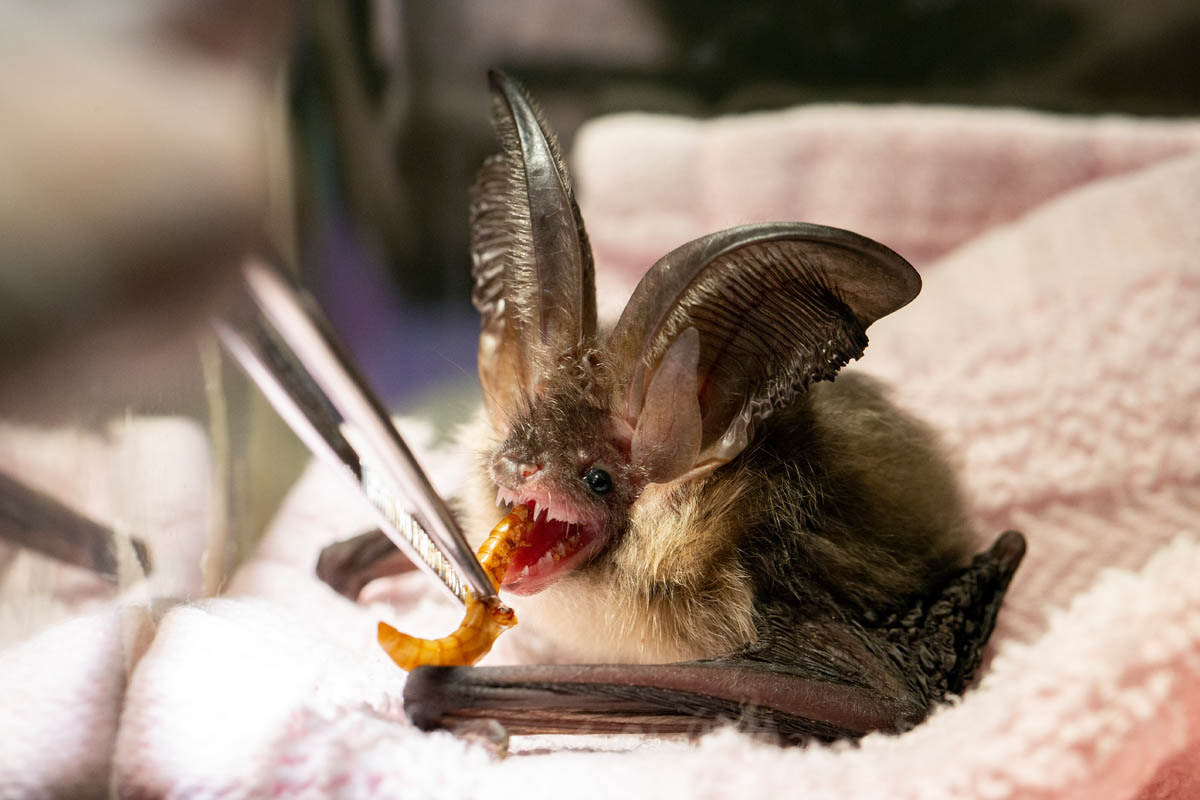 Adoption information
Adoptions are for a period of one year from the date you choose to start. We aim to send all packs within 5 to 7 days of receiving the order.
Please allow up to 7 working days for delivery, or 10 working days during peak season. Please note, all parcels are sent via Royal Mail for international orders. You can adopt an animal for yourself or for someone else.
When ordering your adoption, you can choose to have the pack sent either to yourself or to the gift recipient.
Please note, we recycle and reuse our packaging materials.
How to adopt a bat
Step 1: Select the amount you want to pay by Direct Debit each month, we require a minimum donation of £3.50 per month to cover the cost of the adoption, or if you prefer a one-off payment you can choose to donate any amount from £42

Step 2: Fill out your adoption details. If it is a gift please refer to the 'adopting a bat as a gift?' section on this page, before entering details.
Step 3: Compete your billing & delivery details
Step 4: Enter your payment details.
Step 5: Welcome to our community of bat lovers.
Adopt a bat as a gift
These adoption packs make great gifts for all animal lovers.
Select the 'gift adoption' option during the application and you will be prompted to enter the giftees details.
Note, there is no gift card included so if you choose to have the pack sent direct to the recipient you would need to inform them that you purchased the adoption.
Adopt a Bat
Your adoption will help Wildlife Aid rescue injured, sick and orphaned bats and provide them with around the clock care, food and shelter.