Rabbit Adoption
Rabbits are one of the world's most recognised species and have been a constant fixture of our childhood stories. Famous rabbits, such as bugs bunny, Peter Rabbit, and Rabbit from Winnie the Pooh, have provided us great entertainment, over the years.
Today, rabbits are a vital part of the UK ecosystem. But populations have fallen by 60% since 1995.

At the Wildlife Aid Foundation we receive hundreds of orphaned kits, every year, all requiring around the clock care to make them strong enough for the wild.

Not only will you be providing invaluable care and helping countless animals, but you will also receive an exclusive adoption pack.

Included in your adoption pack:
Species fact sheet
Personalised certificate
Glossy photo
Special 10th anniversary edition of 'The Owl with the Golden Heart'
Cuddly toy
We will also send you a six-month update on how your adoption is supporting wildlife.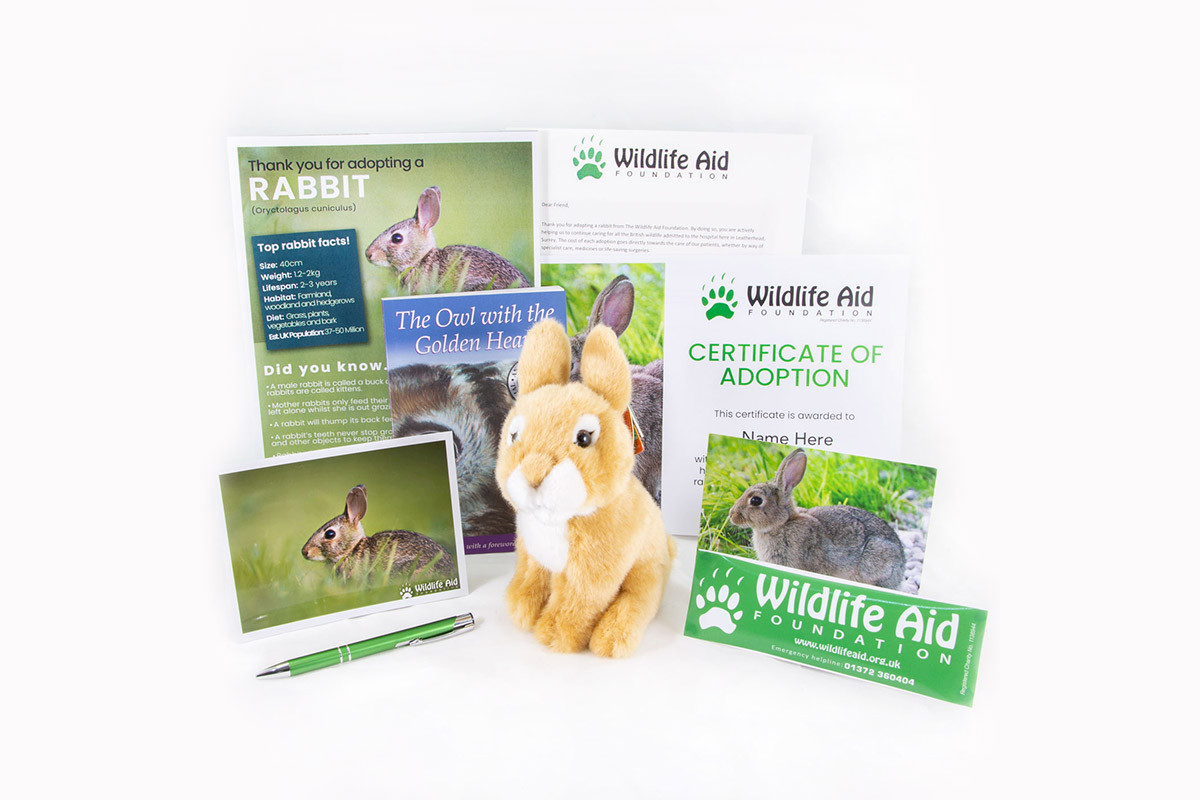 Adopt today
You can adopt an animal through our online shop.
How your adoption will help
Your purchase will help with the costs of looking after orphaned or injured rabbits at the hospital. Our hope is to help rehabilitate injured animals and then release them into the wild.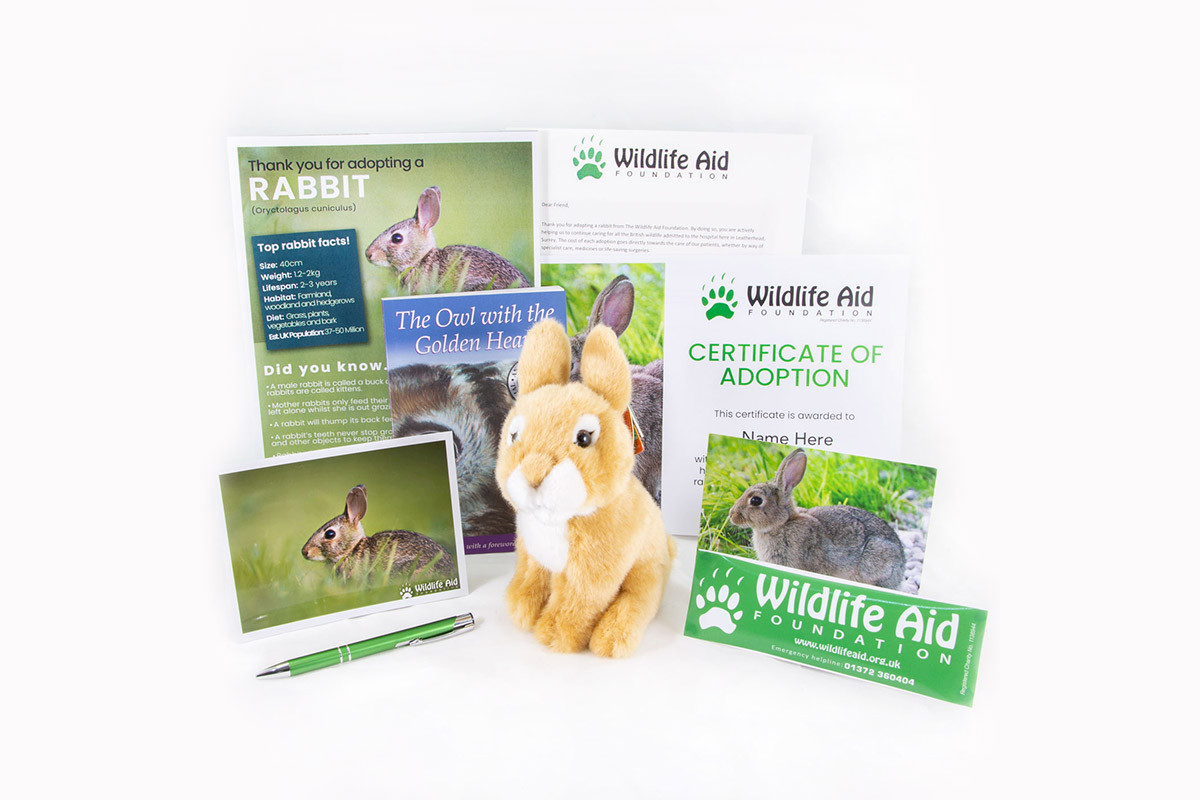 Adoption information
If you choose a 'Start Date' in the future, we will hold your adoption and send it out for that date. If you choose 'ASAP', we will send out the pack, straight away. Adoptions are for a period of one year from the date you choose to start.
Please allow up to 7 working days for delivery, or 10 working days during peak season. Please note, all parcels are sent via second class Royal Mail. You can adopt an animal for yourself or for someone else ("Gift Recipient").
When ordering your adoption, you can choose to have the initial pack sent either to yourself or to the Gift Recipient, but we would like to send the six-month follow-up letter directly to the Gift Recipient, so, please, make sure you include their email address in the Gift Recipient fields.
Please note, we recycle and reuse our packaging materials.
Adopt a Rabbit
Your adoption will help Wildlife Aid rescue injured or sick foxes and provide them with around the clock care, food and shelter.