Simon's last wish

Help continue Simon's legacy and
ensure a brighter future for British wildlife.
Our 'One and Only' Simon
In July 2022, we shared with you the devastating news that our founder, and much-loved wildlife hero, Simon, had been diagnosed with terminal cancer. In typical Simon fashion, tenacious as ever, he continues to fight the cancer, an unerring beacon of hope for wildlife.
Whilst recent treatments have reduced Simon's cancer in certain areas, the cancer has spread; he will continue with treatment. We now need your help more than ever.
Over 40 years ago, Simon turned his back on a lucrative City career and founded the Wildlife Aid Foundation, which has become one of the UK's best-loved and busiest wildlife rescue charities. His sacrifice, passion for conservation, and antics on 'Wildlife SOS' secured him a place in the nation's heart and an MBE for services to wildlife.
Simon has devoted his life to saving wild animals that couldn't help themselves; hundreds of thousands have been given a second chance thanks to his compassion and dedication. Tragically, for him there will be no second chances.
Now, as his last wish, he is asking for YOUR help to continue his legacy and protect the lives of generations of wildlife to come.
Help preserve Simon's legacy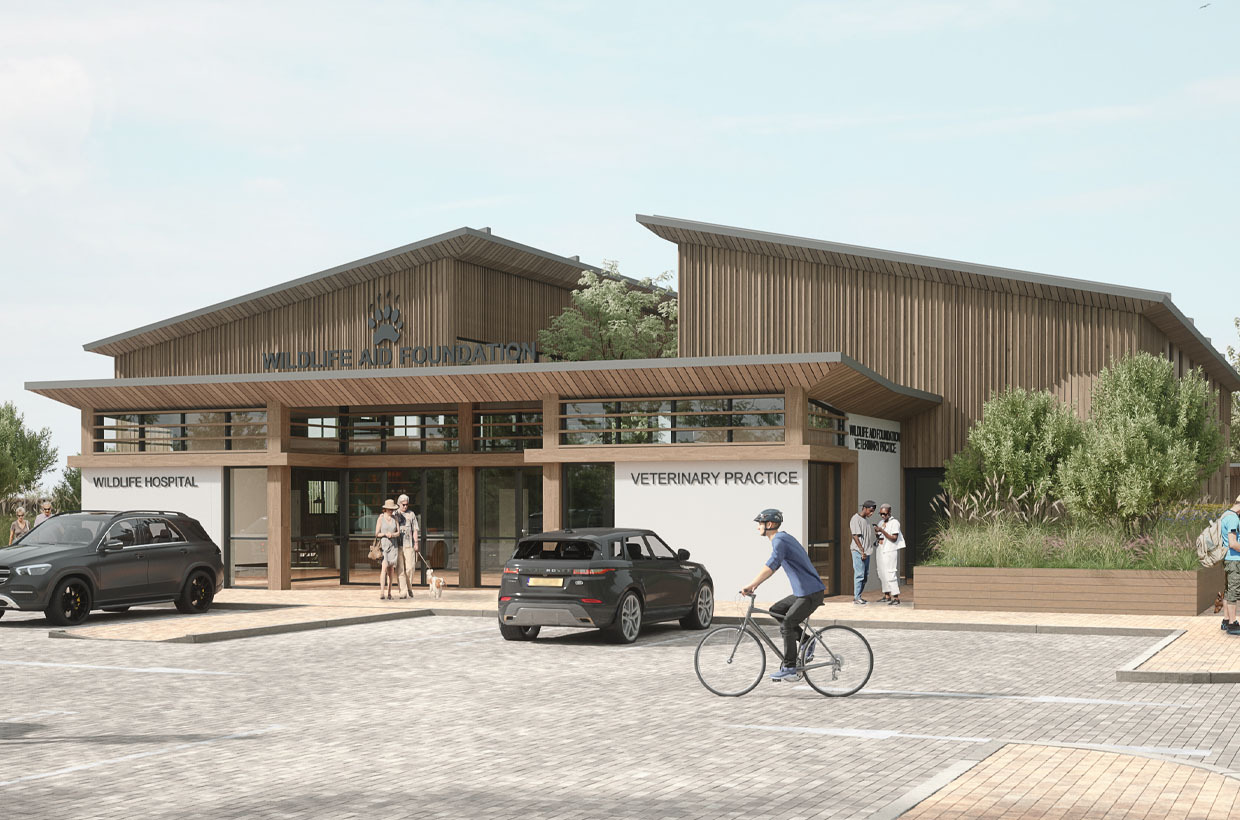 A new hope for wildlife
Simon's wish for WAF has always been to build a new Wildlife Aid Centre, one which will allow us to care for more animals, and to teach, demonstrate, and inspire the next generation to conserve, to live alongside, our wildlife. The proposed new Wildlife Aid Centre will be a new hope for all.

The original plan was to deliver the build of the new centre over the course of 10+ years, however, Simon's diagnosis has accelerated our need to relocate, as Wildlife Aid is currently situated on Simon's personal land and without him being here, neither may the charity.
Since we launched Simon's Last Wish appeal, we have been overwhelmed by the support and generosity we have received. We have managed to raise an astonishing £481,000. This has allowed us to put in place infrastructure and the habitats. At the same time, we submitted an application to Your Fund Surrey to, hopefully (fingers crossed), secure funding for the new visitor centre and community hub - thank you again to everyone who commented on our YSF grant application. This leaves us the small task of raising £3.5m to construct the wildlife hospital (gulp!).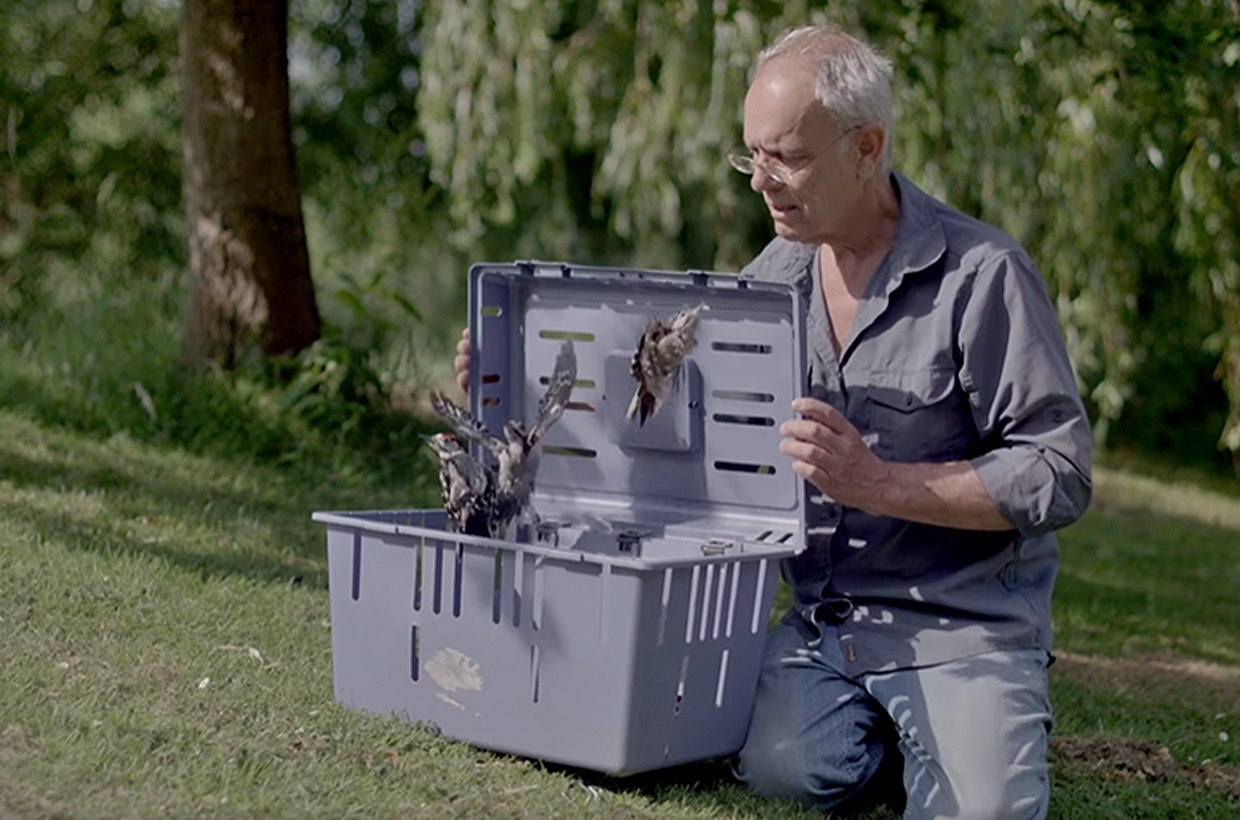 Will you help us build it?
£3.5m is a bold target, but we are as determined as ever to raise the required funds to fulfil Simon's last wish. For everything he has done for wildlife, for all the second chances he has given to animals in need; be they injured, sick, or orphaned, Simon has been there. He has been bitten, beaten, battered, and bruised, and dedicated 40 years of his life to saving wild animals who couldn't help themselves… Now, he is asking for your help to protect the lives of generations of wildlife to come.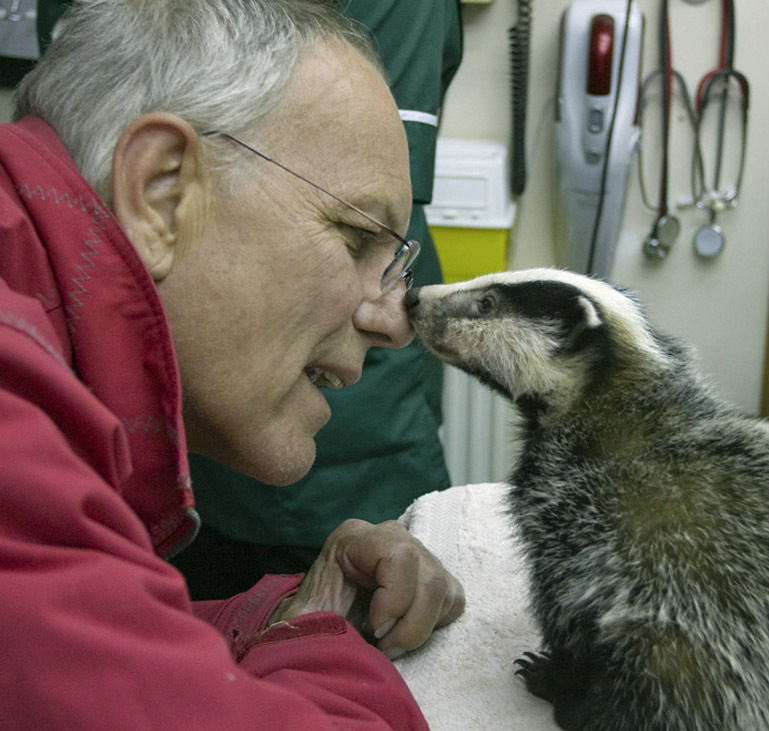 Will you be part of our future and help continue Simon's legacy?
We know times are tough, and our ask is BIG, but, if you can, please give a gift and help create the new Wildlife Aid Centre. Every donation will get us that one step closer to protecting our precious wildlife.

Here are the top THREE things you can do to help make Simon's Last Wish a reality

Make a donation, no matter how big or small to our Simon's Last Wish appeal
Download or stream Wildlife Aid's cover of 'The One and Only', a fitting tribute to our founder, Simon
Total amount raised so far: £550,977.87
Thank you to everyone who has donated so far. The above is a running total of all donations received specifically for Simon's Last Wish. This is a combination of funds raised through donations, appeals, JustGiving, and partnerships. This total will be updated manually every 24 hours.
We aim to raise £4m to help build a new WAF HQ to continue Simon's legacy.
The One and Only
A supergroup of pop legends from the eighties and nineties have recorded a cover of the Chesney Hawkes' classic hit 'The One and Only' to help raise awareness and vital funds for Simon's Last Wish, after Simon was diagnosed with terminal cancer.