Adopt an Animal Today

As custodians of the natural world, it's our duty to look after our vulnerable wildlife. And that's exactly what we do here at the Wildlife Aid Foundation. We rescue, care for, rehabilitate, and release back into the wild, countless animals every year. From feisty fox cubs stuck in football netting, to wide-eyed little owlets who've wandered just that little bit too far from home, we work night and day to give these amazing animals the support they deserve.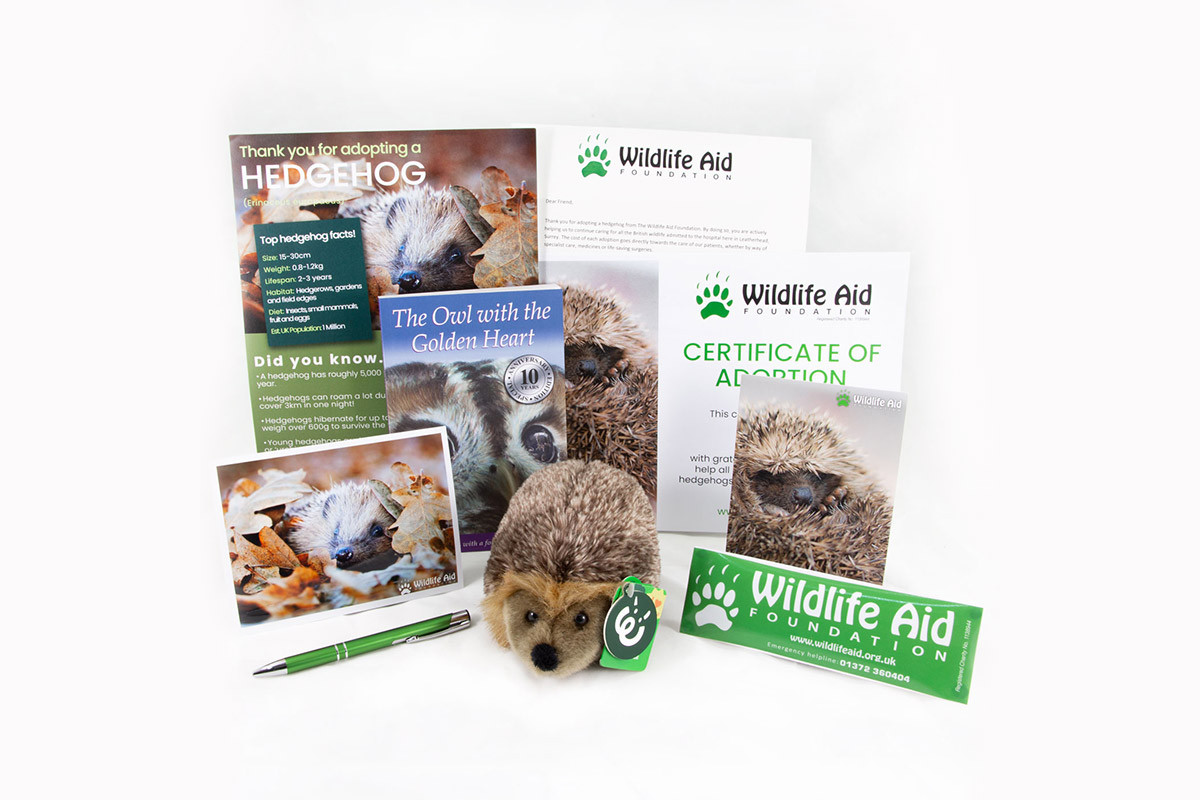 But we need your help
Which is why we're giving you the opportunity to adopt an animal!
For just £36 a year, you'll be ensuring food, shelter and around-the-clock care for an injured and in-need animal. Whether that's a hedgehog, pigeon, fox, deer, bat, badger, owl or rabbit. The choice is totally yours.
What's more, you'll also receive a personalised certificate of adoption, a detailed fact sheet about your chosen animal and a super cuddly toy, the same as your adopted animal.
For you or a friend, it's the perfect gift for someone who aspires to make a real-life difference and give our beautiful wildlife a second chance.
Adopt an Animal Today
Scurry on over to our Adopt an Animal page now to learn more about our fantastic animal adoption packs and adopt your animal today!