Meet the team
Simon Cowell MBE
CEO & Founder
The Wildlife Aid Foundation originated in the 1980s as a small local wildlife rescue charity but has grown since then into one of the UK's leading environmental and animal welfare organisations.
The charity was started by Simon Cowell, who still heads it three decades later, both in a very practical 'hands on' way and as the Foundation's Managing Trustee. When he's not actively fundraising or promoting the Foundation's work, Simon still goes out in the middle of the night on rescues and is actively involved in the day-to-day care of the animals in our veterinary hospital and rehab centre.
Lou Cowell
Deputy CEO
Wildlife Aid has been a major part of Lou's life from the moment she was born. As founder Simon Cowell's eldest daughter, no one knows the inner workings of The Foundation better than Lou.
Having grown up alongside the charity – from young hedgehogs kept warm in the airing cupboard situated in her childhood bedroom, to the exponential growth of an organisation, now, internationally renowned – Lou has been there every step of the way.
From assisting her parents' vision in the form of feeding young orphaned wildlife and cleaning out cages until she left home, Lou came on board, in an official capacity, over twelve years ago. Lou, now, works alongside her father, sharing his ambition to realise The Wildlife Aid Foundation's aim of caring for any sick, injured or orphaned British wildlife and helping to redress the balance between Man and nature.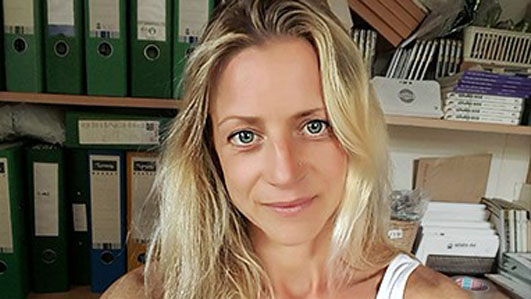 Alice Serras-Carroll
Office Manager
Having been fascinated by animals and the environment from a young age, Alice was always a big fan of 'Wildlife SOS'; little did she know that she would, one day, work at the centre in Leatherhead.
As well as her passion for wildlife, Alice has a keen interest in news and, after studying journalism and history, considered a career as a journalist. A naturally vivacious character, though, Alice was soon snapped up by the cinema and events industry, where she remained for ten years, before deciding she wanted to do something more meaningful. Initially managing a dog training centre, the charity world soon came calling and she embarked upon lending her expertise to International Aid for the Protection & Welfare of Animals (IAPWA).
After volunteering for The Wildlife Aid Foundation in her spare time, Alice quickly realised she wanted to be more involved and jumped at the opportunity to join the WAF team, full time.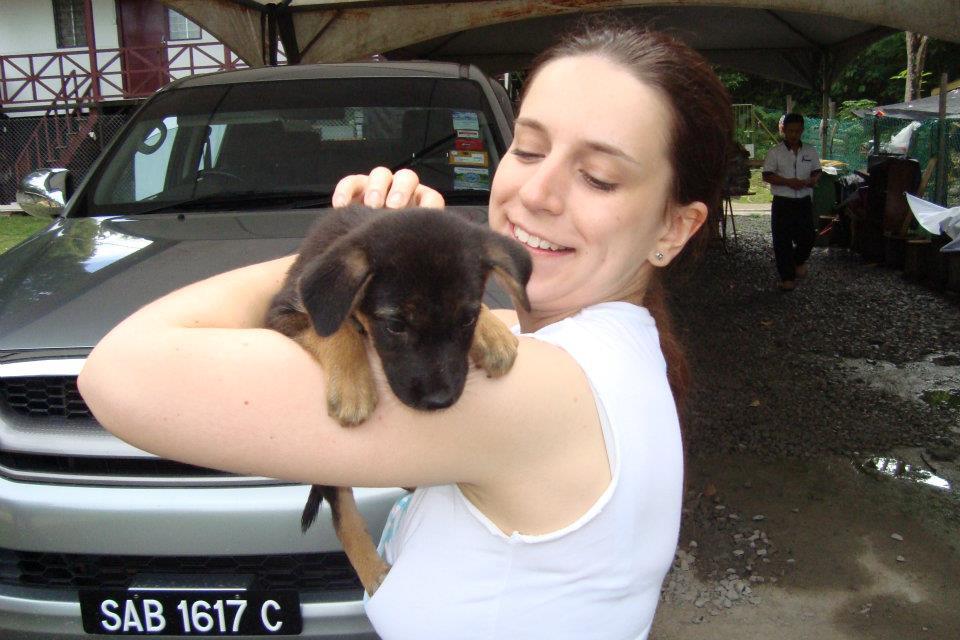 Douglas Anderson
Centre Manager
Hailing from sunny Scotland, Douglas studied Zoology at university, with the aim of pursuing a career working in wildlife conservation. In the years that followed, he secured a job working with the wildlife of southern Africa and moved to Namibia, where he ran a research and volunteer programme for a wildlife conservation charity.
After moving back to the UK, Douglas joined Wildlife Aid as our iDot Engagement Officer. His activities in this role organically led to a greater involvement in the development of the new Wildlife Aid Centre, resulting in him recently taking on the role of Centre Manager, with his sights firmly set on making Simon's dream of the new centre become a reality.
Douglas continues to coordinate our community engagement work with iDot, so if you have any links to local schools, businesses, or community groups that you think would like to engage with our work here at WAF, please don't hesitate to reach out for a chat.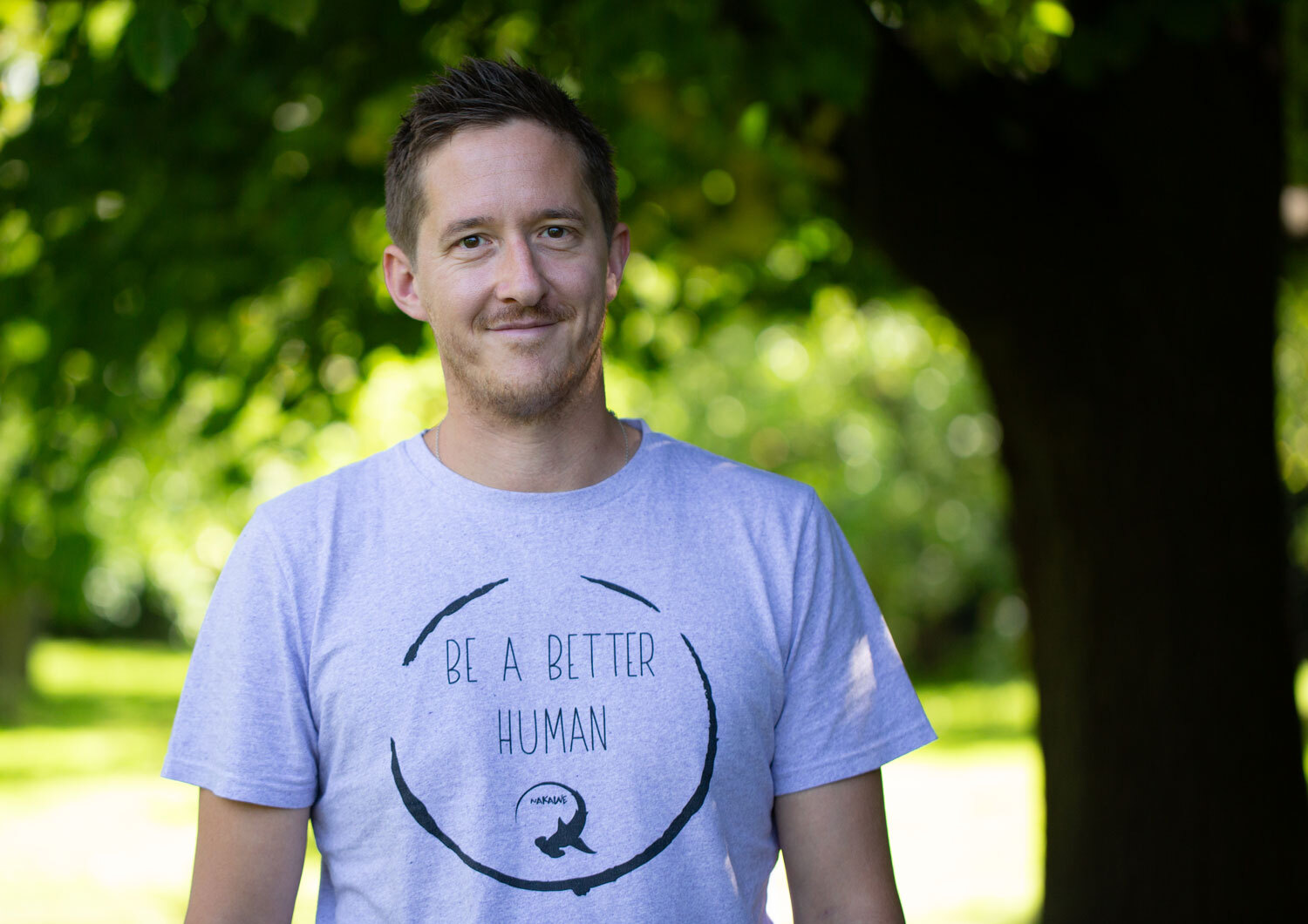 Marco La Russa
Veterinary Surgeon
Say ciao to Marco, he is a veterinarian joining us from the little city of Ameglia in the North-west coast of Italy. Marco graduated veterinary school in 2019 from Parma University. During his studies he started to show interest in wildlife health and conservation and with his greatest ambition being to become a wildlife Veterinarian.

Back in Italy, Marco was able to gain valuable experience with local wildlife, thanks to an internship during his university studies with a freelance wildlife Veterinarian, working in the wildlife rescue centre at Parma University.
After graduating in Veterinary Medicine, Marco accomplished a second graduation in Zootechnical sciences at Parma University, with a thesis in wildlife conservation.
Having moved to the UK almost 4 years ago, Marco spent some time working in small animal practices as a mobile veterinarian and then took a permanent position within the same practice at the start of 2022. But his ambition to become a wildlife vet was overwhelming, and he joined the big WAF family at the start of 2023!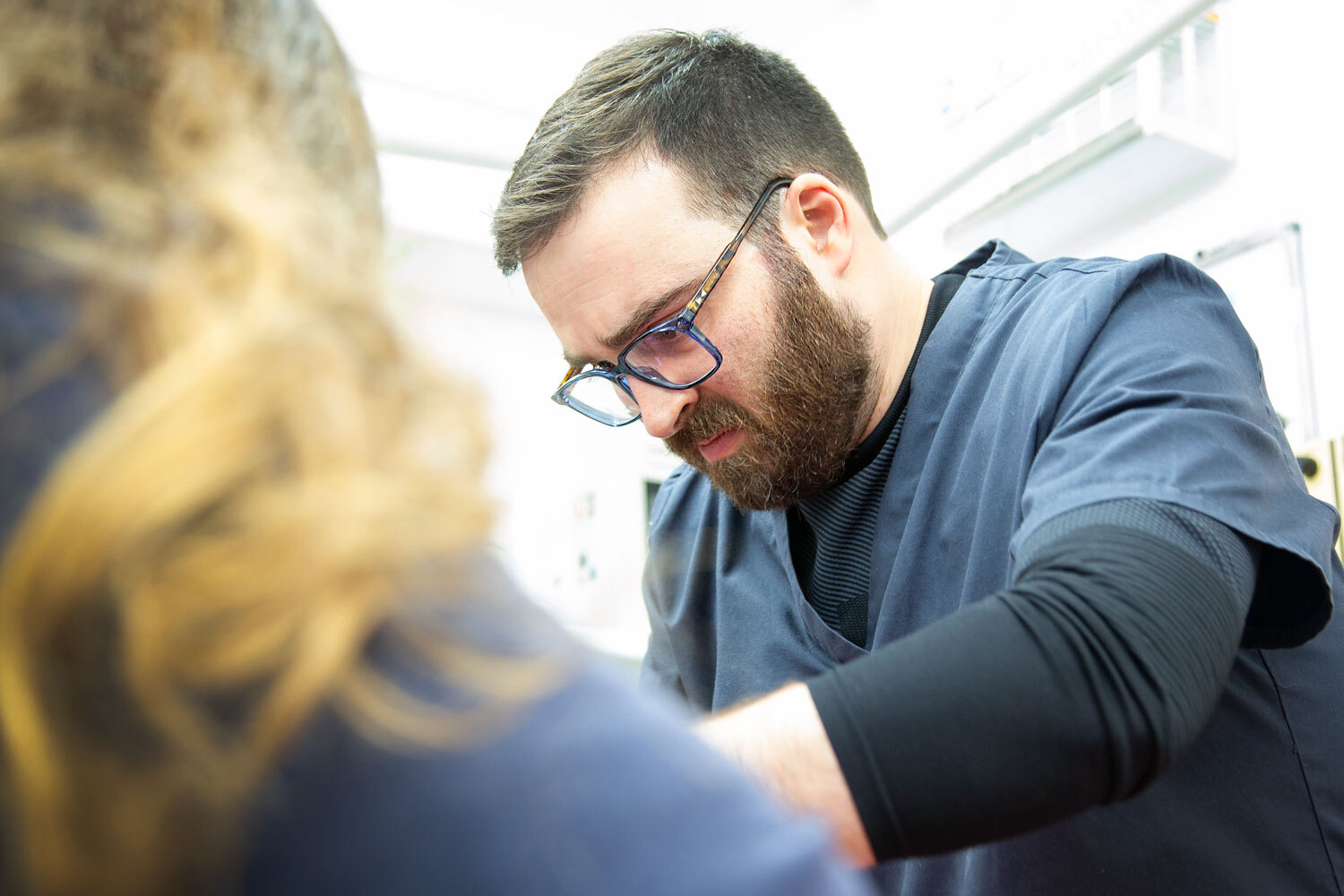 Meriem Flih
Veterinary Surgeon
Meriem is a passionate veterinarian who has specialised in wildlife over the years. After graduating from Liège University (Belgium) in 2014, Meriem worked in small animal practices and zoos for a few years, but it wasn't long before she decided to pursue her true passion and start working with non-captive wildlife.
Meriem has volunteered and worked at more than a dozen wildlife rescue centres and sanctuaries, and in 2018, she travelled for 15 months to help rescue centres around the world and was able to meet people dedicating their lives to saving animals. From platypus in Australia to baby sloth in Costa Rica, it was a life-changing experience for Meriem.
Meriem has now decided to put her backpack to one side and settle in Leatherhead for a while. Meriem is very excited to start her new chapter in the UK and we are very happy to welcome her to the big WAF family!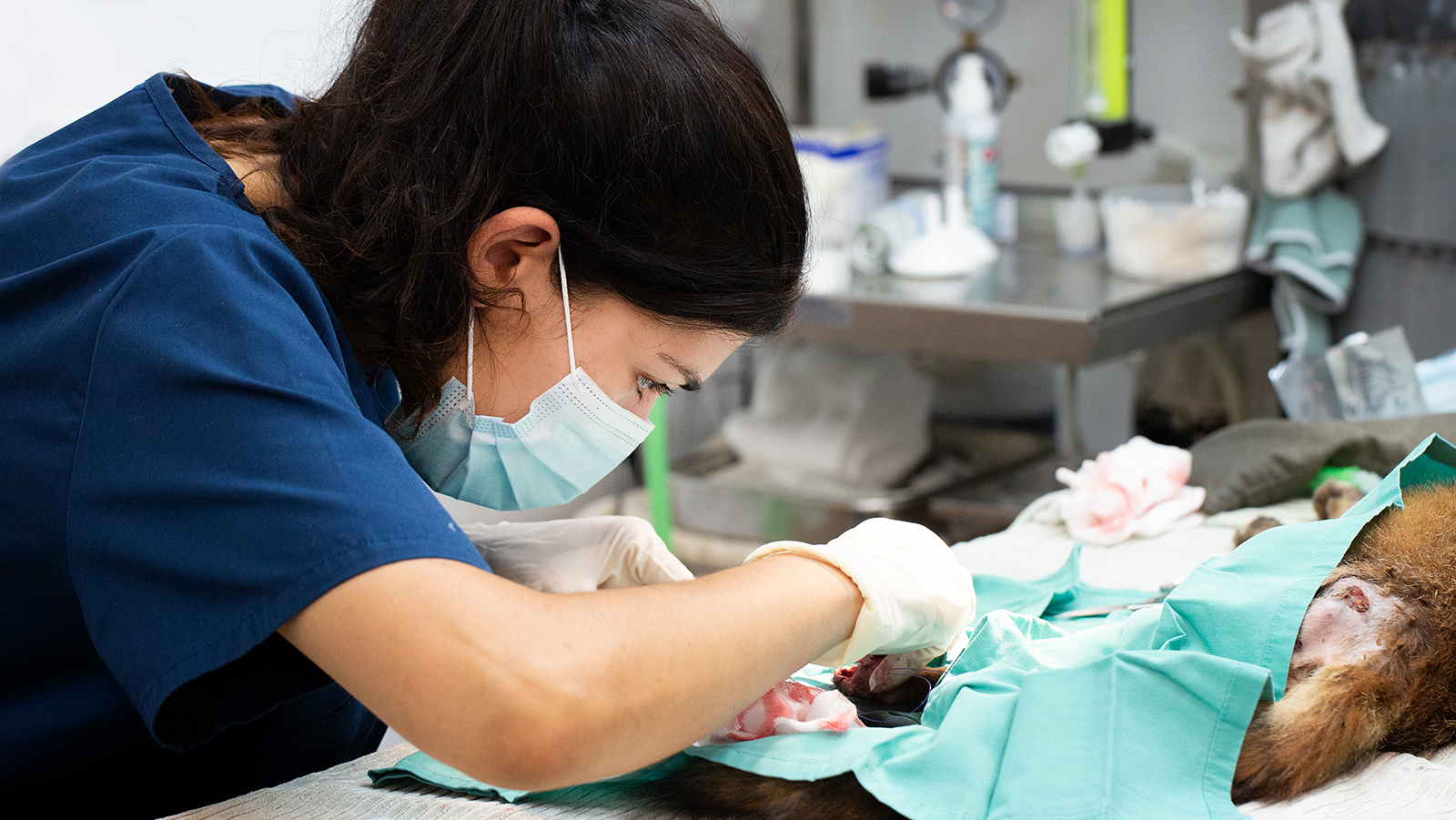 Matt Smithers
Marketing and Media
Matt has over 15 years of senior marketing and fundraising experience, working for animal charities and NGOs, delivering global award-winning campaigns to challenge wild animal welfare issues, raising vital funds, and working to inspire communities to build a more compassionate future for wildlife.
Matt has raised millions of pounds for various causes to improve the wellbeing and welfare of wild animals, and has campaigned against many wild animal welfare issues from captive lion breeding, illegal poaching, trophy hunting, illegal wildlife trade, circuses, animals in entertainment, wildlife persecution, and more.
Matt is dedicated to making the world a better place for all its inhabitants and is motivated by a belief that all species have as much right to be here as we do, and we need to work harder to find solutions for people and wildlife to coexist.
Matt's goal, now, is to use his experience, skills, and knowledge to help inform, educate, and motivate the public to build a sustainable, ethical, and compassionate world for the wildlife around us.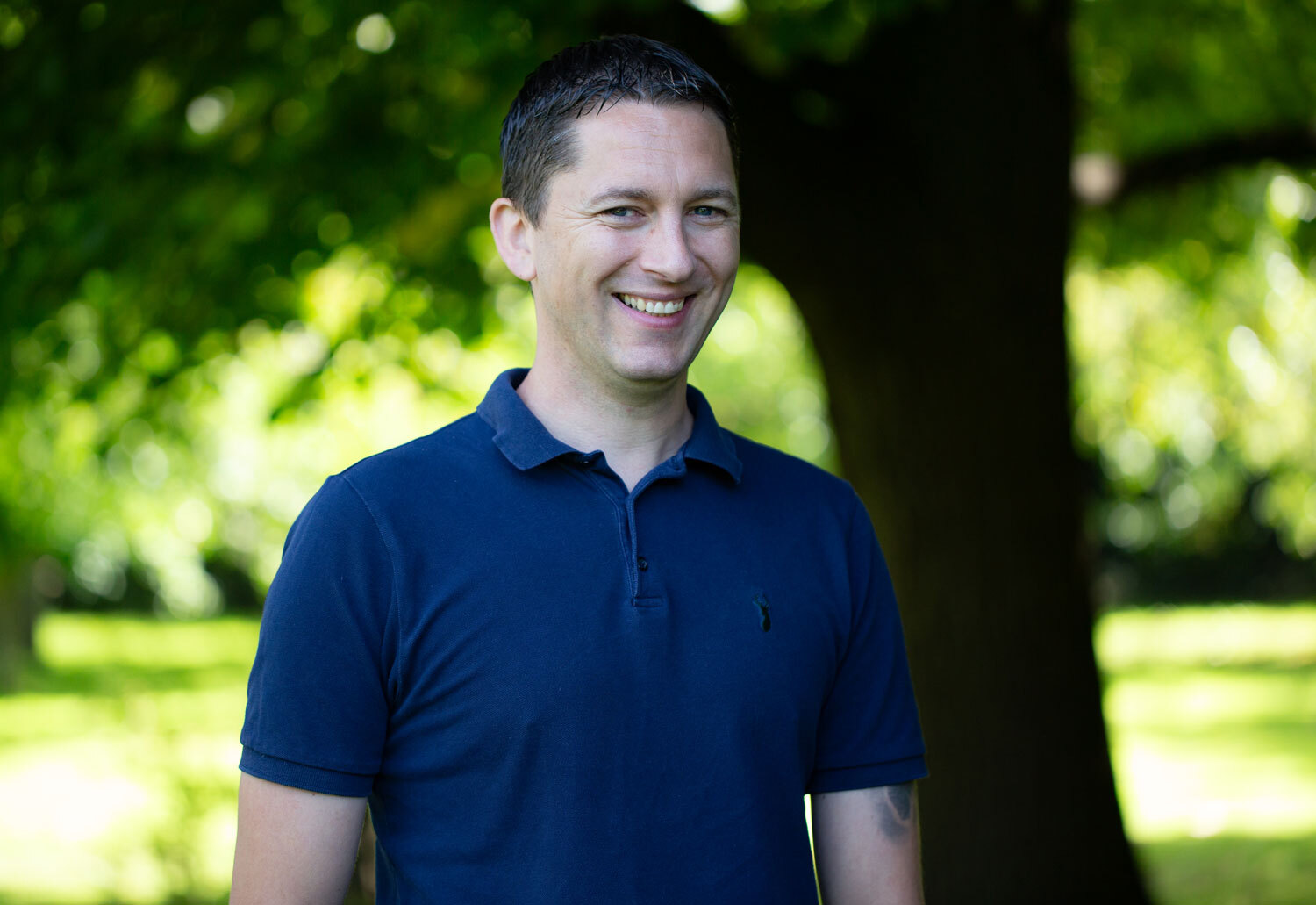 Kayleigh Hawkins
Registered Veterinary Nurse
Kayleigh is an avian advocate and joined us in October 2023, having qualified as a Registered Veterinary Nurse in 2022. Kayleigh has additional qualifications specialising in avian species, as well as being trained as a marine mammal medic with the BDMLR. On top of all of that she is also currently in the process of studying the advanced wildlife nursing course through Girling & Fraser Ltd.
Kayleigh has experience in seabird rehabilitation from her many trips to South Africa, which is where she fell in love with wildlife and also where she fell in love with birdwatching and bird photography (she has a soft spot for shore and seabirds). We are so excited to welcome Kayleigh to the team!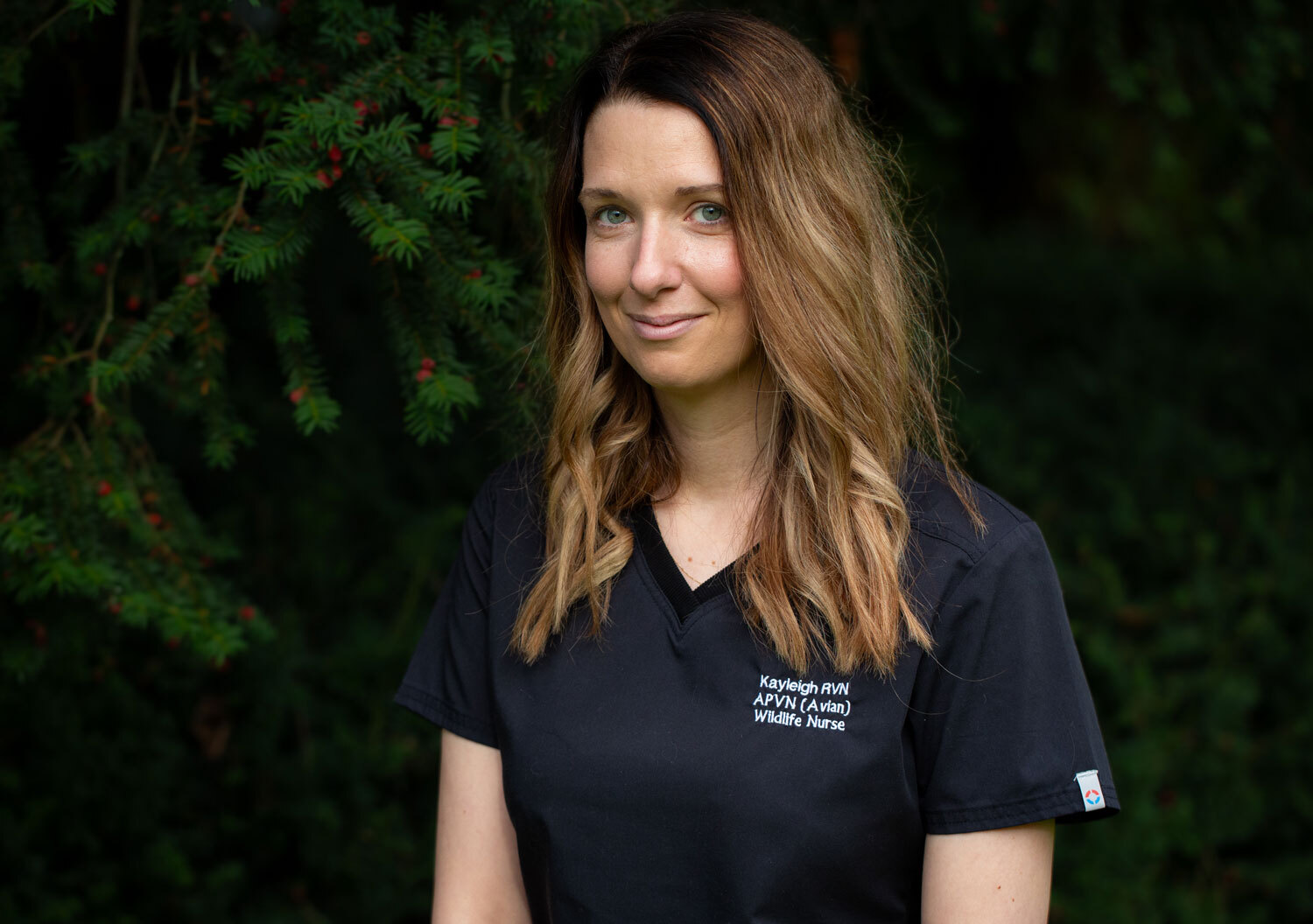 Join the team
Without our volunteers, we could not continue to care for the animals that need our help. If you feel strongly about the future of British wildlife, if you just love all animals or even if it's just because you have some free time and want to work with a group of friendly, dedicated group and like-minded people, then why not become a volunteer?