Volunteering
Become a wildlife aid volunteer
Without our volunteers, the Wildlife Aid Foundation could not continue to care for the animals that need our help. If you feel strongly about the future of British wildlife, if you just love all animals or even if it's just because you have some free time and want to work with a group of friendly, dedicated and like-minded people, then why not become a volunteer?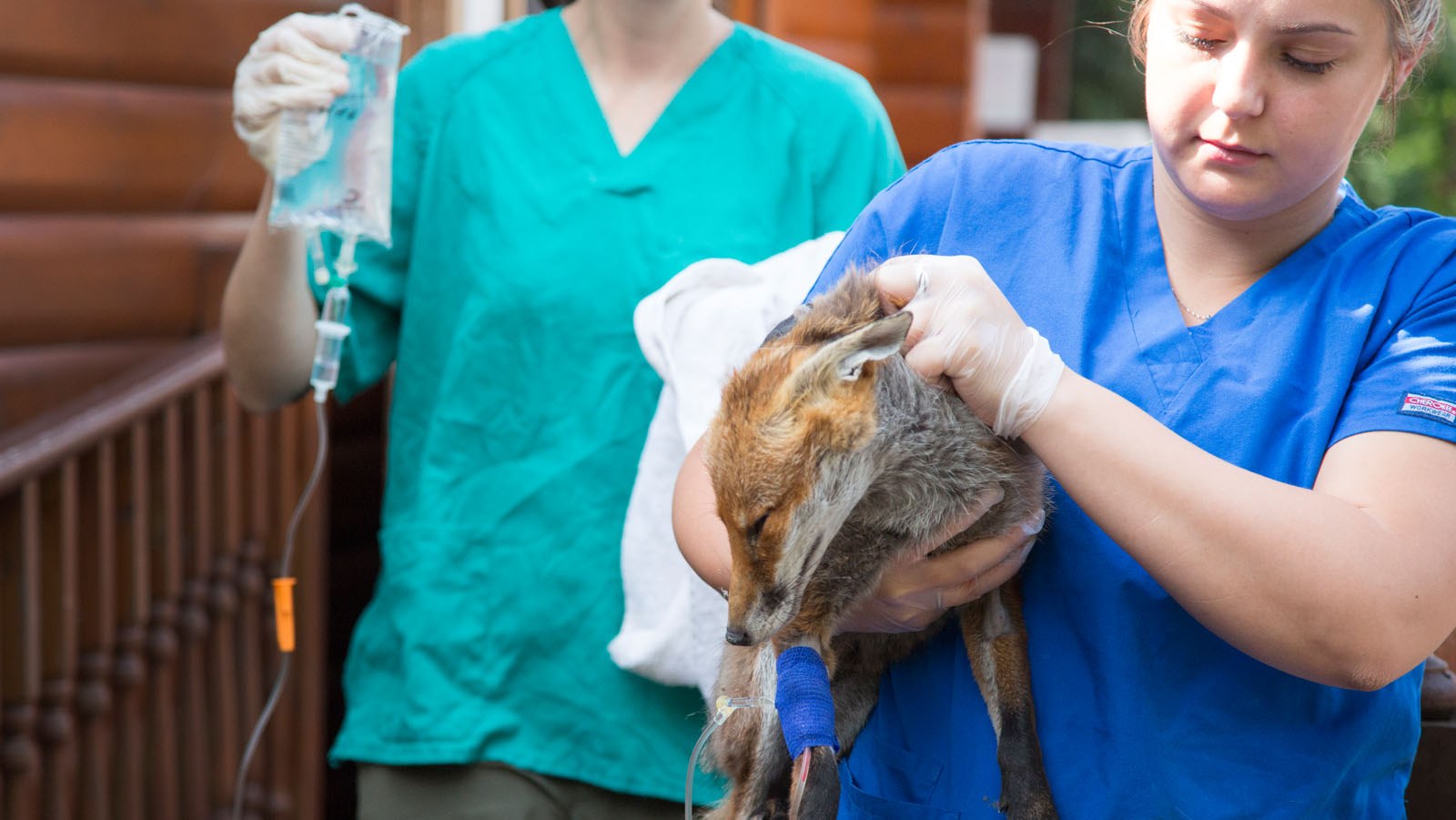 A passion for animal care
You don't need any special skills to help out at the centre – just a few hours a week on a regular basis and a passion for animal care. We have volunteers of all ages, levels of experience and background. You do not need to be a wildlife expert – we will give you full training and support – but you do need to be someone who cares about an animal's welfare and is willing to make a commitment to coming in on a regular basis. A commitment of at least 6 months would be required, due to the training involved.
Being a volunteer at the Wildlife Aid Foundation is a commitment to helping the charity carry out its valuable work and being sure an animal's welfare is paramount. Alongside the animal care duties and monitoring animal health, volunteers regularly get involved in fundraising events, talks at local schools and organisations, and helping with the administrative side of the charity's work. Some of our volunteers help with PR & marketing, some offer their services to collect injured animals from around the county – there are opportunities for everyone.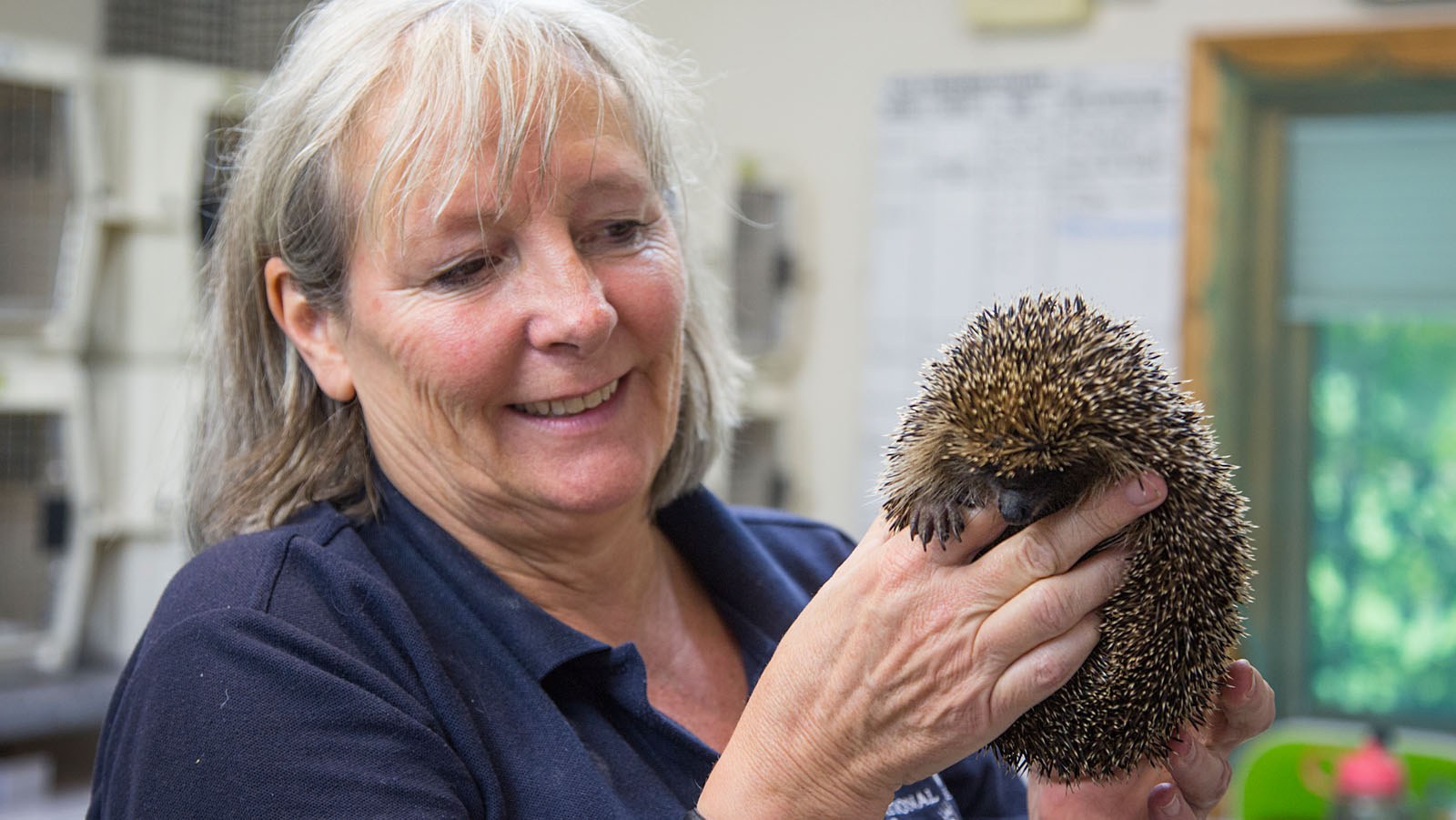 How does it work?
Our hospital in Leatherhead, Surrey, is run entirely by volunteers, upon whom we rely for a regular commitment to ensure we always have enough people on site each day, to look after all the animals in our care. We are open 7 days a week, and each day is divided into 3 shifts: Morning (9am – 1pm), Afternoon (1pm – 6pm) and Evening (6pm – 10pm). Volunteers opt for a regular shift, which they attend every week at the same time. Weekend shifts can be weekly or fortnightly.

If you would like to become a Wildlife Aid volunteer, and can easily get to our centre in Leatherhead, please, fill in the application form, and we will be in touch to discuss our current opportunities.

Please note the following:
Applications can only be accepted from those aged 18 years and over.
Please be patient when submitting an application! We only have a very small admin. team. You should receive a reply within 28 working days.
Due to the volume of applications we receive, we do need to communicate by email for the application process and going forward, simply due to a lack of resources in our admin. department. Please email us with all your questions, and we will do our best to get back to you in a timely fashion!
Being a small charity, we are unable to offer accommodation for volunteers travelling from overseas.
Sorry, but we can only offer internships to qualified Veterinary Nurses or Veterinary Surgeons.
All volunteers must have an up to date tetanus vaccination prior to starting.
Volunteer Opportunities
Animal care: cleaning and feeding of animals at the centre.
Setting up pens and cages for new admissions
Restocking food supplies for all areas of the hospital and advising of any shortages
Helping to move animals from one area to another as they progress with their rehabilitation
Being available to help veterinary staff with jobs
General maintenance of the centre – tidying, cleaning, painting, weeding etc
Choose 'General Assistant' from the drop down list on the application form and we'll invite you in for an induction.
Based on the busy hospital reception desk, this public-facing role will involve:
Taking incoming telephone calls and giving advice to the general public, we are a Wildlife 999!
Booking in patients at the busy reception desk
Organising rescues for injured wildlife that need to be attended to at the scene
Entering all admissions onto our database (full training given)
Encouraging donations and memberships from the public bringing in animals to us
General running of a very busy reception desk and administrative support to the main admin. office
Full training will be given; however applicants should have a good standard of literacy & numeracy, and should be able to demonstrate good customer service skills. Attention to detail is very important, and any previous customer service or reception experience would be ideal but not essential.
Choose 'Reception' from the drop down list on the application form and we'll invite you in for an induction.
A morning/afternoon or full day shift, available 7 days a week, this role is less hands-on with the animals and focuses more on keeping the centre running. From re-filling and ordering food supplies to cleaning out cages or fixing a broken perch, this role is for a practical, physically fit person. You will still have the opportunity to get involved with the animals if you like; there are always times when we are short-staffed and you can help out! We often need animals released back to the wild, so if you have a clean driving license you can assist with one of the best bits – releases!
Choose 'Centre Maintenance' from the drop down list on the application form and we'll invite you in for an induction.
Schools and colleges around the country send students to The Wildlife Aid Foundation every year, and students find the hands on experience of working with our patients very useful as an accompaniment to their studies.
Please note, we require all arrangements and communications regarding placements to be completed by the attending student as we consider this to be a key part of the experience.
The Wildlife Aid Foundation offers Work Experience placements between March and October. Applications for 2022 open in November 2021.
Students will become involved in the day to day running of the hospital, with the cleaning and feeding that accompanies the ongoing animal care and welfare that we offer.
Placements consist of 5 days work experience over a 7 day period, with students working at the weekend as the hospital is open 7 days a week. The weekend days will be advised to you in plenty of time and will be at the end of your placement week, i.e. all weeks start on a Monday, and will finish on a Sunday, with two days off during that period. We are unable to change rotas once they have been confirmed. Your usual hours will be from 9am – 5pm, with an hour for lunch.
We ask for a payment of £30 for the placement to cover our admin and insurance costs, and all students must be 16 years or over when they start their placement. Sorry, but we are unable to assist with accommodation for students.
Are you a qualified Veterinary Nurse or Veterinary Surgeon who would like the opportunity of working on the wild side of the veterinary world?

We are offering a unique learning experience for those keen to get to grips with the treatment of wildlife, from its initial assessment to rehabilitation.
The Wildlife Aid Foundation, home of TV's 'Wildlife SOS', is very pleased to be able to offer voluntary work placements to vets and vet nurses for short or long periods of time. This can be a regular commitment – hopefully, at least once a week, long term, or just one or two week's work experience in our busy hospital for you to gain experience working alongside our current veterinary team. This is a very rewarding position and a great opportunity to gain experience with British Wildlife. You will receive full training from our Vet team with a wide variety of wild species, giving you hands-on experience in how to triage, treat and rehab wild animals.
If you are interested, then please do send a letter with a copy of your CV to vets@wildlifeaid.org.uk and we will provide you with more information.
As a charity we are continually looking for new ways to generate funds to keep the centre running. These roles would generally be home-based, attending events when necessary, so if this is your area of expertise, please email fundraising@wildlifeaid.org.uk directly.
Are you confident talking in front of a group of people? Once you have some experience here, why not help us with our educational programme by giving talks on behalf of the Wildlife Aid Foundation? We receive many requests throughout the year from local schools and community organisations, who would like to know more about the work that we do. We have a fantastic PowerPoint presentation, which caters for all age groups. If this is something you would like to get involved with, please get in touch by emailing talks@wildlifeaid.org.uk.
University students needing professional placements: we offer an all-round placement for the academic year, encompassing all areas of animal care with the opportunity to spend some time with the vet team. There is also the option to gain experience in reception & admin, marketing and fundraising, and all aspects of running a wildlife charity. Hours to suit; generally 5 days a week, including some weekends, although more available if needed! Please note this is an unpaid role.
To apply, please submit a CV and covering letter, explaining why a placement at WAF would benefit your studies to alice@wildlifeaid.org.uk for more details.