Hedgehog release programme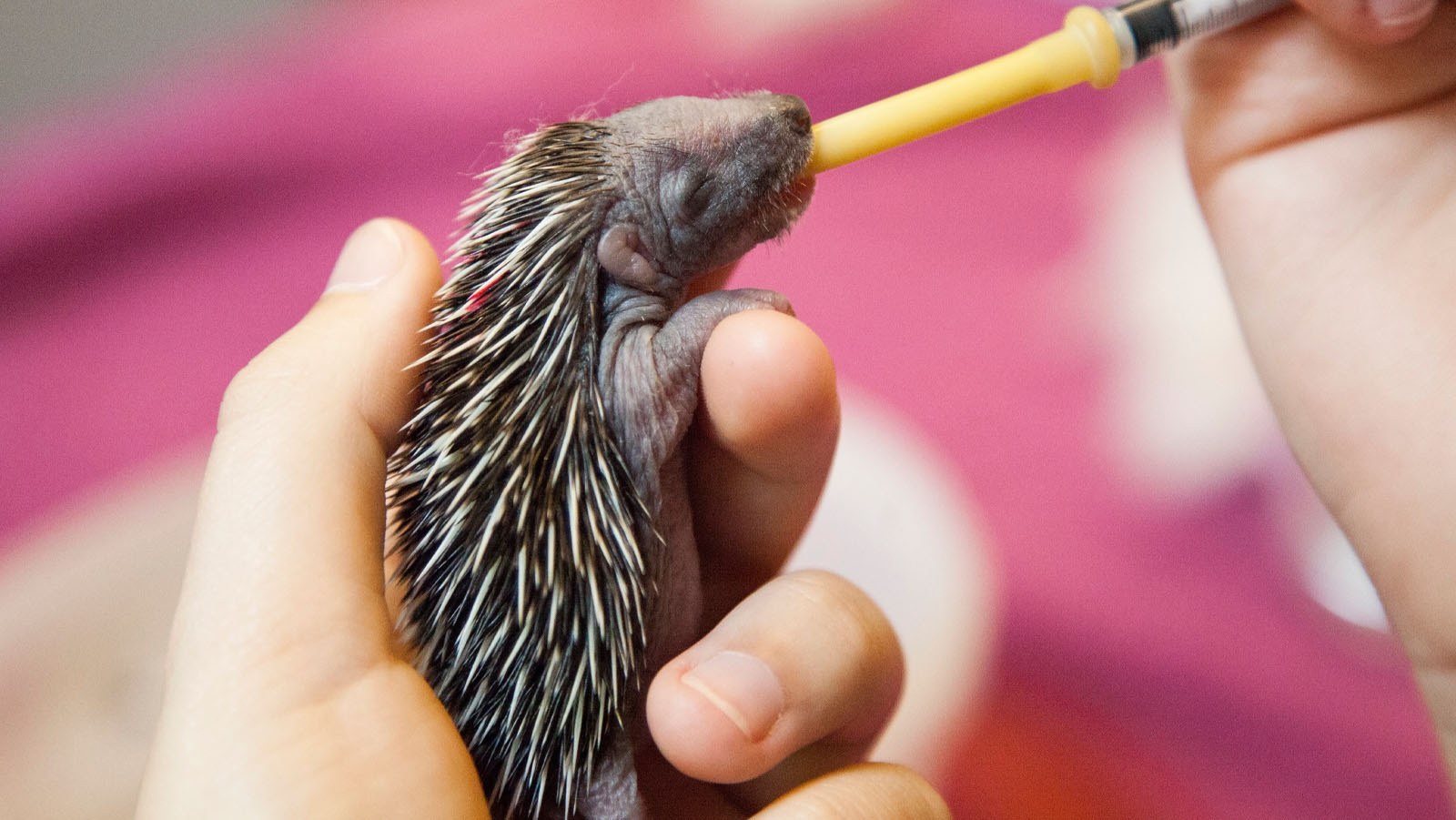 Play a vital role in our work
Each year Wildlife Aid takes in many young hedgehogs, who are raised to adulthood here at the centre, as well as taking in sick and injured adult hogs all year round. Once fully grown, fit and healthy, these hedgehogs need to be released back into the wild, and we run a Hedgehog Release Programme for Wildlife Aid members who would like to assist us.
It should be stressed that these animals are not being rehomed as pets; the hedgehog may choose to take itself off as soon as it arrives, preferring the flavour of the slugs down the road as opposed to yours! However, by joining the release programme you are playing a vital role in our work: to get every healthy wild animal back into the wild as soon as possible.
Joining criteria
The most important factor when releasing hedgehogs into the wild is that the area already supports a hedgehog population. If there are no hedgehogs in your area then there is usually a good reason for this, and we do not want to release our youngsters in an area where they may not survive, or may not find mates.
There are other certain criteria which we would ask you to meet before applying to join the hedgehog release programme:
There must be suitable cover and the ground has an adequate food source.
If there is a pond it must have shallow sloping sides, or ramp/stones that will assist a hedgehog in climbing out.
There should be no chain link fence in your garden – hedgehogs frequently get their heads caught in this and cannot reverse out.
Your garden must be unsecure. Ideally an able-bodied hog would be able to roam and prefers an area of up to an acre for its territory (about 8 average sized gardens), and so we are looking for gardens that allow hedgehogs to roam freely.
You must live within a maximum distance of a 45 minute drive from the hospital in Leatherhead.
How to apply
To apply to join the programme please form below. Your details will be added to our waiting list and you will be contacted when we have hedgehogs available, so please don't worry if you don't hear back from us immediately. Where possible, hedgehogs are returned to the area they were found, therefore we cannot guarantee you will be contacted for release, even if you are successful in joining the programme.
If your application is successful, you need to become a Wildlife Aid Foundation member. Click here to become a member.