Rescue
We see many patients arrive having been caught by a cat, however, the cat almost never brings in an entire clutch of nestlings, still inside their perfectly built nest…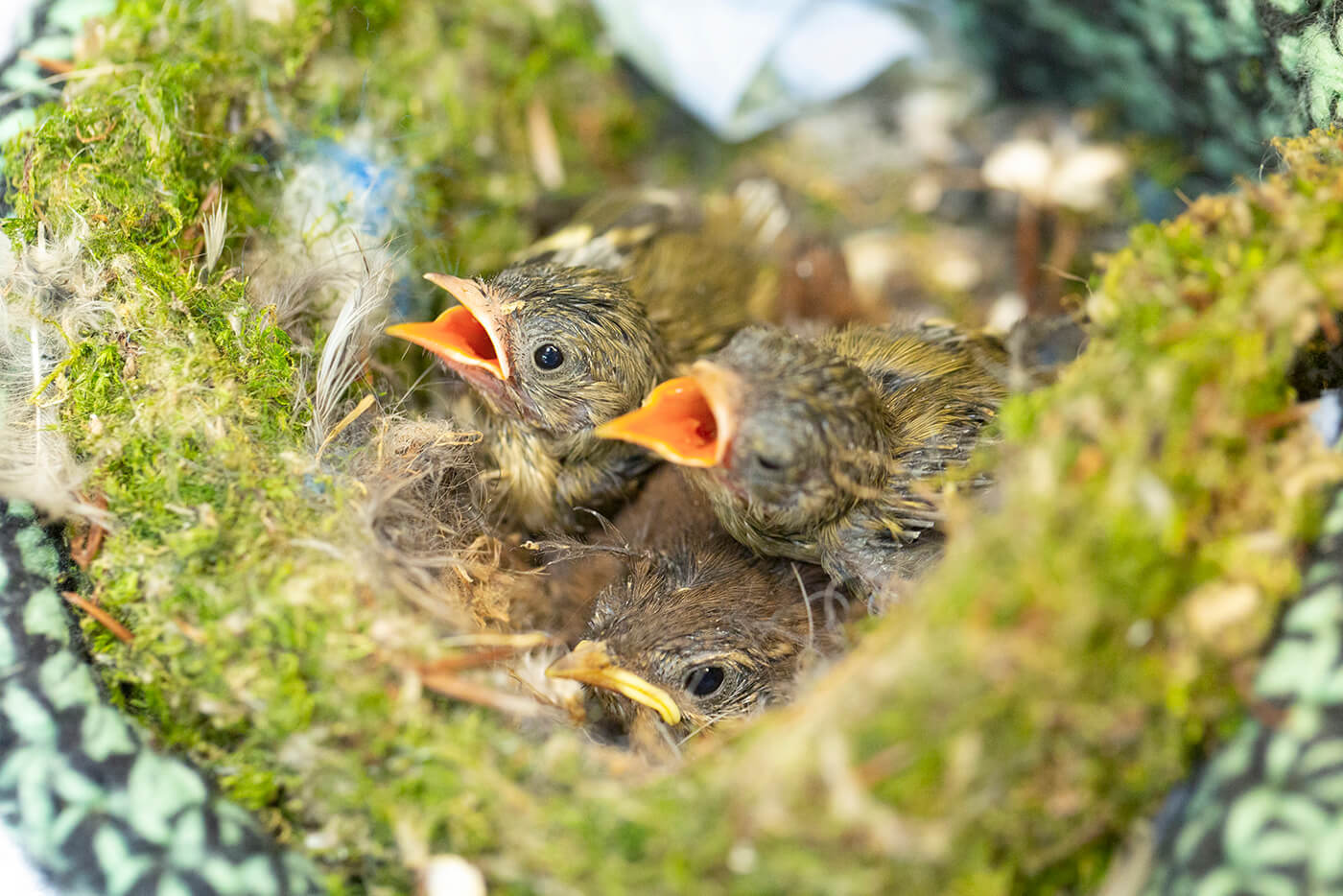 Originally arriving as a group of six, it was clear that two had passed away long before the incident occured. Sadly, in the following few days, four became two, as the youngsters were simply not strong enough to survive. With the remaining nestlings growing stronger and bigger by the day, we should hopefully be able to tell, very soon, if they are firecrests or goldcrests!
They have also been joined by a little wren to keep them company.
Did you know the goldcrest is the UK's smallest bird at just 9cm tall, with the firecrest coming in a close second? Believe it or not, there's only 1cm difference.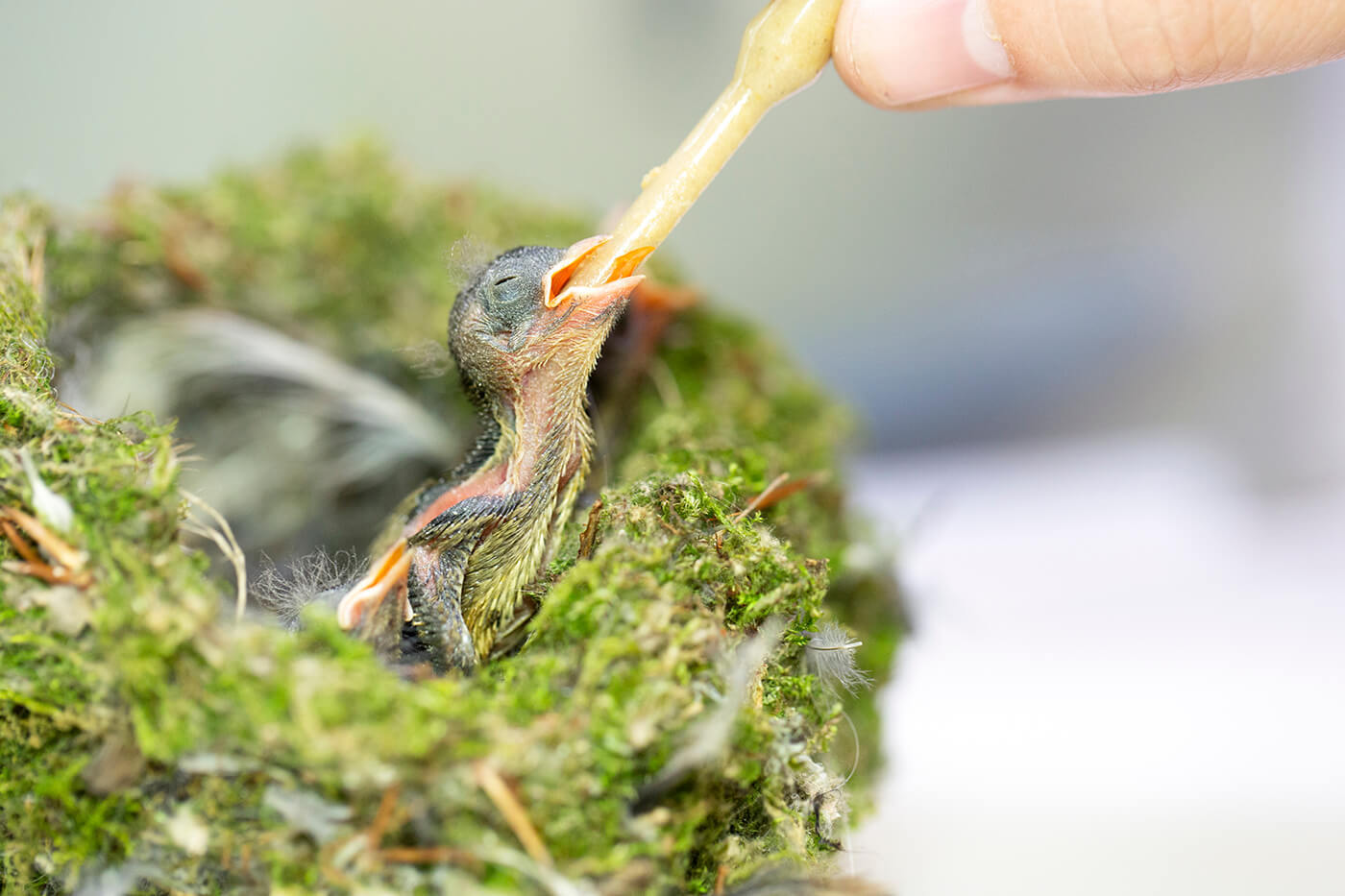 Rehabilitation
Our goldcrests and wren have grown exceedingly fast and have now moved on to the final stage of their rehabilitation.
Moving to an aviary is such a vital step in the process, as it allows the birds to hone their flight skills in order to look for food and avoid predation. It won't be too long now, before they are ready to start their new lives in the wild!