Rescue
Once again, we were left struggling for words in the aftermath of human cruelty...
Rescued after being found in a pool of blood on the roadside, this poor male badger was rushed to the centre for treatment. Whilst we all, initially, thought it to have been hit by a car, an X-ray and examination soon exposed a far more disturbing truth.
The badger had been shot in the leg, leaving its bones in pieces. Not only that, but there were stamp marks on his head, causing massive damage to the teeth, gums and tongue. After all of this suffering, he had then been dumped on a road, in the path of on-coming traffic.
The relevant authorities have been informed.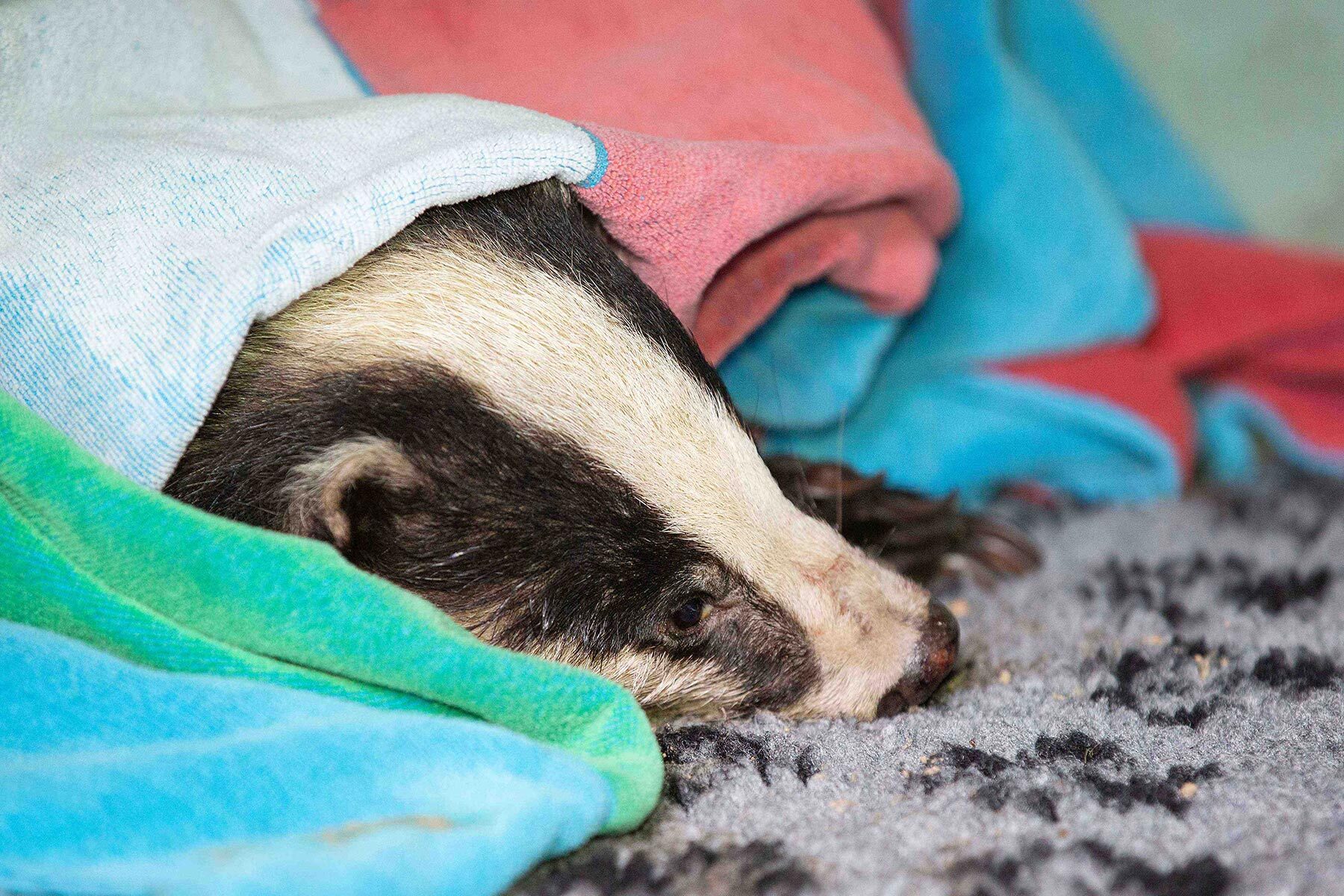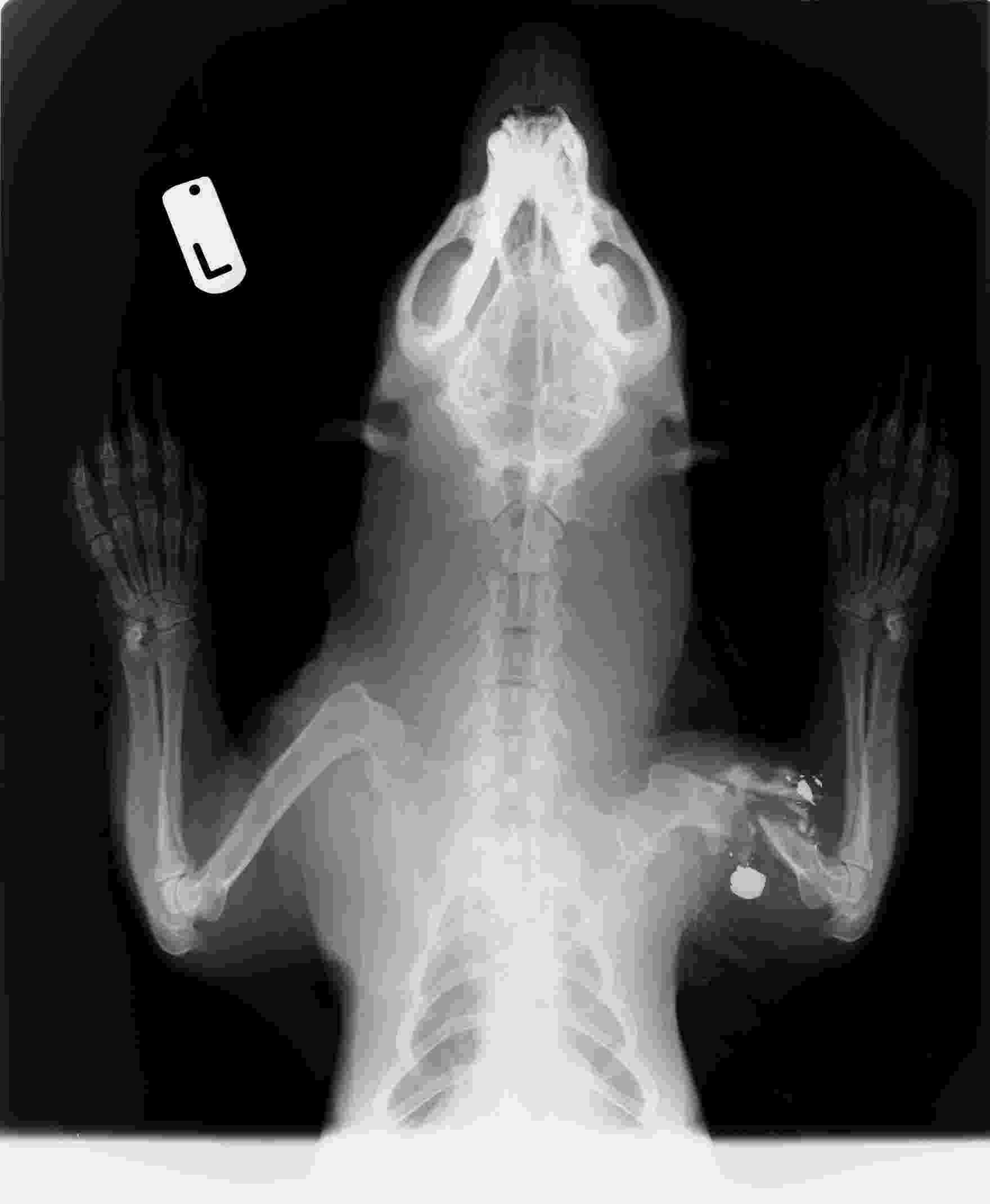 Rehabilitation
Despite our every effort, this poor boy did not recover from his ordeal.