Rescue
The first orphaned badger cub of 2022 has arrived.
Originally rescued by the team at the Norfolk Badger Trust, this little male was still far too young to survive in the wild. Although the Norfolk team were able to care for him for a little while, he was transferred into our care after they became concerned by his condition.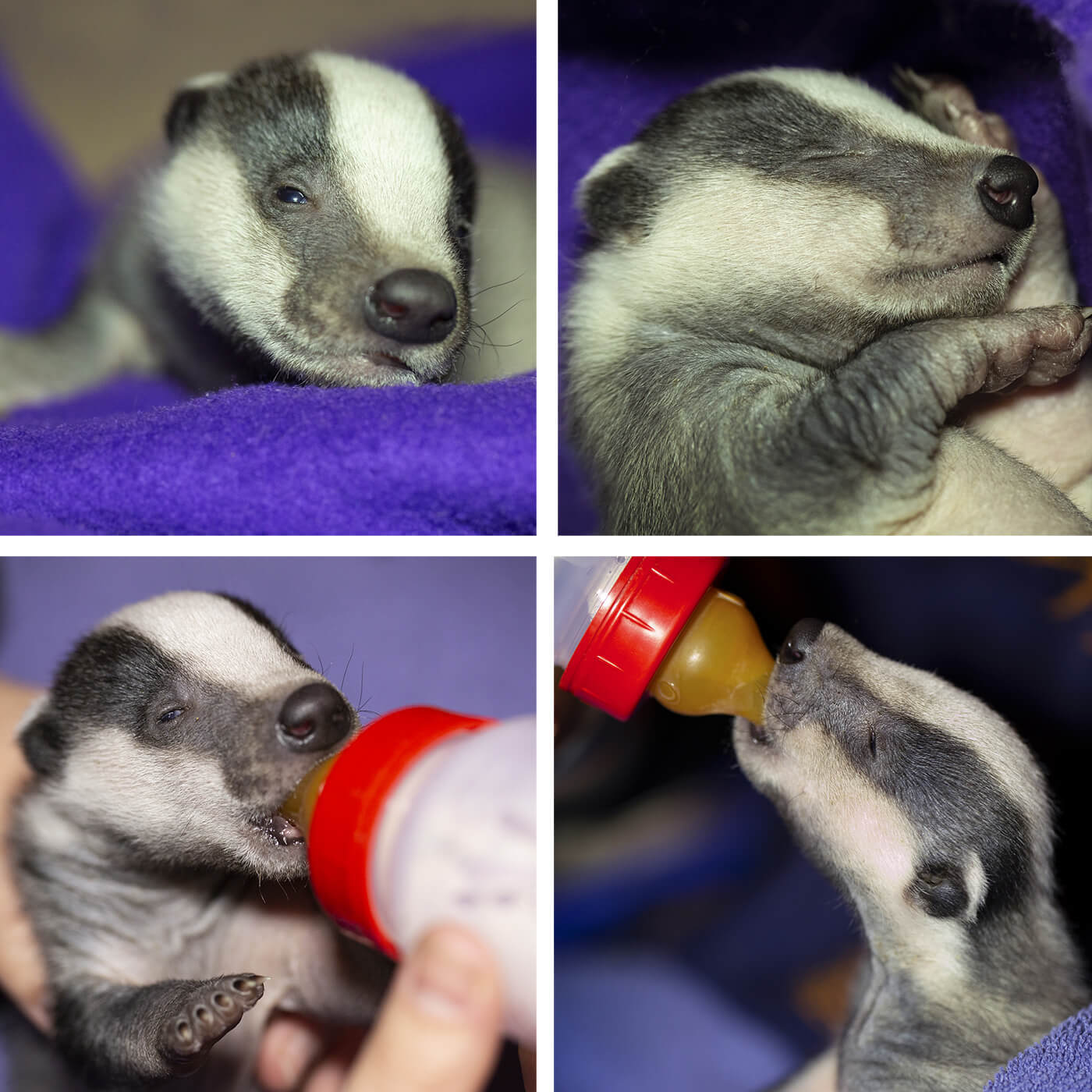 Despite still appearing bright, he was quite dehydrated and was having apparent difficulty toileting. Having quickly placed him on a course of treatment, our vet team were encouraged to see him showing signs of improvement, but he still had a fair way to go...
Rehabilitation
Our adorable badger cub is growing fast, but this is just the start of his long journey back to the wild. It will be a while yet.